Back at work after a loong pleasant weekend "off"; checking in with colleagues, partners, customers, and of course coding. And making a filter pass!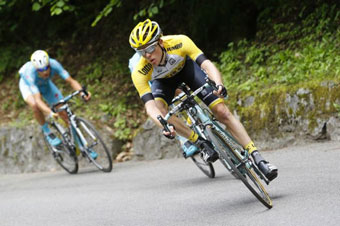 I haven't blogged about the Giro d'Italia this year, but I am watching it, and it has been tremendous fun. Even the "flat" stages have had surprised on GC, with crashes and such, and several breakaways have defied the odds and succeeded. Can't wait to see today's killer stage up the Mortirolo, a legendary climb considered by Lance Armstrong to be the toughest climb he'd ever ridden. (Did he ever ride the Angliru? Must check.) Anyway I'm rooting for Steven Kruiswijk, the young Dutchman, who has been impressive as one of the only riders who can stay with Alberto Contador in the big mountains.

Great advice for graduates, from Ted Nugent:

Life is not fair. Get used to it.
Social justice is a commie scam. Read the drivel of Saul Alinsky and fight it with all you've got.
Nobody owes you jacksquat. You will either earn your own way, or feel like a helpless leech. There is no middle ground.
Economic equality is for sheep. If you really believe we are all equal in our capabilities you will go nowhere.
(I can't help it, reading this, I could hear those amazing opening chords of Stranglehold playing... :)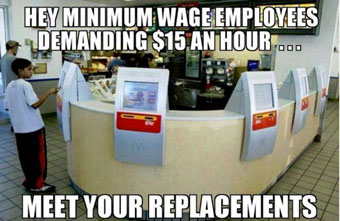 Law of unintended consequences hits liberals again. Sigh. I must write more about this whole minimum wage thing; the entire concept is flawed, and backfires immediately.

Related: Minimum wage hikes hit San Francisco comic book store. "I'm hearing from a lot of customers, 'I voted for that, and I didn't realize it would affect you.'" I have to say these people are too dumb to vote.
Agree entirely: Glenn Reynolds comments on the Irish vote to legalize gay marriage: "It's much better to see change happen this way than by judicial fiat."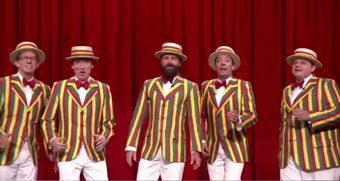 Sting joins Jimmy Fallon to sing Roxanne in a barbershop quintet. Hehe... Excellent.

I have to say, Fallon has been great as the Tonight Show's new host. His sense of playfulness and energy has revitalized the entire concept of a late night "talk" show.
Good news: Bats' white-nose syndrome may be cured. Horrible disease obliterating the bat population, fought with bacteria. Amazing.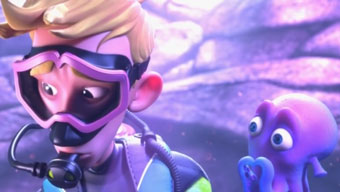 Today's best animation (and it's great): Taking the Plunge. This student project feels as polished as a feature movie from Pixar.

How to mine Bitcoin with a 55-year-old mainframe. A great description of what "mining" means in the context of Bitcoin. I do think the challenge for Bitcoin is going to come from distributed swarms of mobile phones, not ancient mainframes :)

Okay, now to settle down and watch the queen stage of the Giro. Please pass the popcorn!