I've been running Win 10 in a VM for a while now, just to play with, and mostly staying current with the latest builds just to watch the evolution. As you may know, in recent versions Microsoft have released a new web browser, first [realistically] named Spartan and more recently [and somewhat optimistically] named Edge. So ... I decided to try it.
I have to say I am *not* an IE user; for years now I have used Chrome as my day-in-day-out browser, with an occasional use of Firefox. So trying IE (as a baseline) was a bit trying. I had forgotten all the annoying warnings and restrictions and security crap. Once having fought through those to get an actual working browser, IE 11 on Win 10 is clearly slower than both Chrome and Firefox. It is also legendarily incompatible with everything else, so you could see why MS would want to rewrite it.
My first impression of Edge was not positive; it takes approximately forever to load. I thought maybe this was a onetime thing, so I closed it and relaunched. Nope, it's slow. Of course my first test case was this blog :) and while it loaded just fine, and looked perfect, it did take a long time to load. Hmmm ... maybe the cache needs to be filled? I tried surfing around a little, but things didn't get any better. It's just quite slow, even compared to IE, and especially compared to Chrome. Blech.
So how about compatibility? Let's ask HTML5 test, shall we...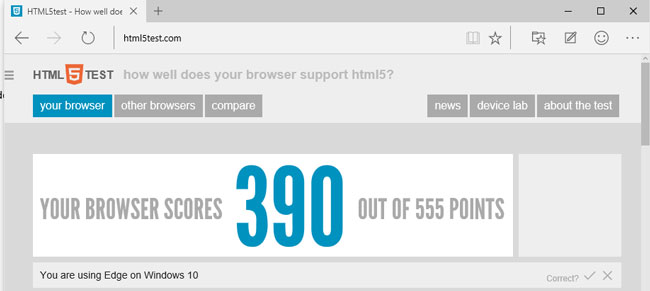 That's ... horrible! Seriously bad. For the purpose of comparison, here's the latest IE...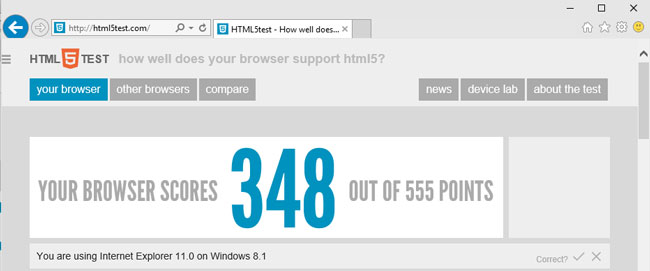 So Edge is more compatible than IE. Well that's something, anyway! But how about the competition...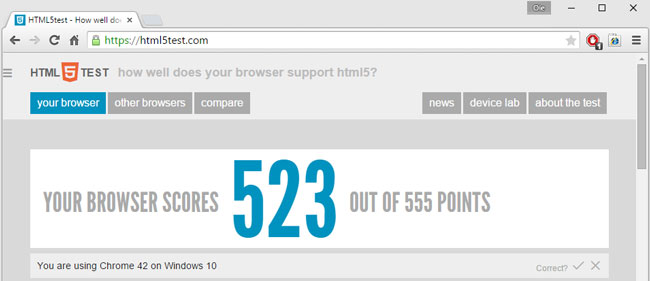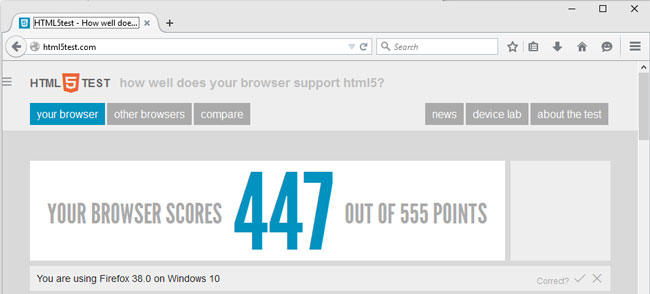 As you can see, both Chrome and Firefox are much better than Edge. You would think MS are quite focused on this aspect of their spiffy new browser, but you would [apparently] think wrong.
As another comparison, here's the OS X competition...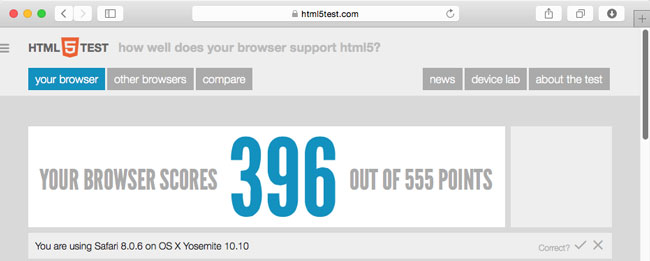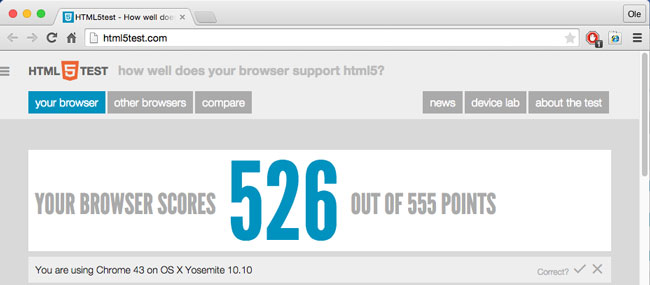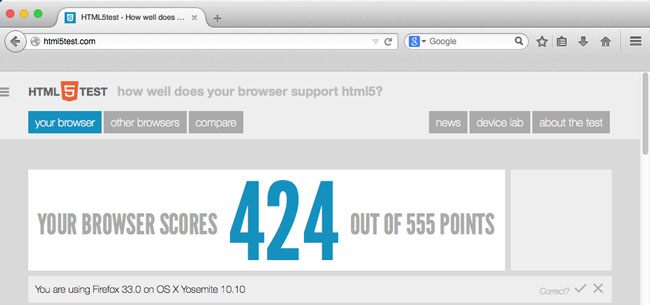 So Edge on Win 10 is slightly worse than Safari on OS X, but considerably worse than Chrome and Firefox, which are both a little worse on OS X than they are on Windows. Overall I can't say they're off to a great start.
For completeness, here's Firefox on Linux (Red Hat Fedora)...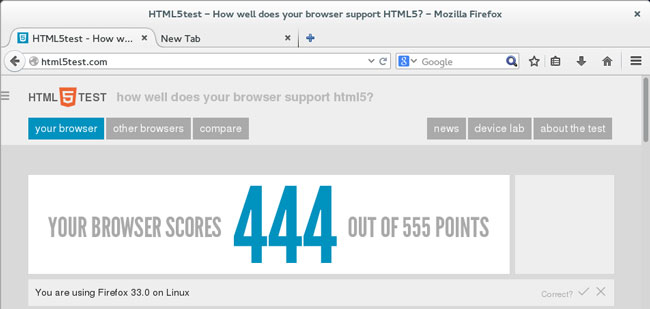 I guess at the highest level Edge *is* better than IE, so that will make it easier for web application builders; it would be a great relief if your JavaScript did not to have to check whether you're running inside IE or not. One would *hope* Edge is more similar to every other browser. (The only thing worse than checking for IE would be checking for IE and Edge.) Time will tell.
PS also ... Edge is ugly. Yikes!