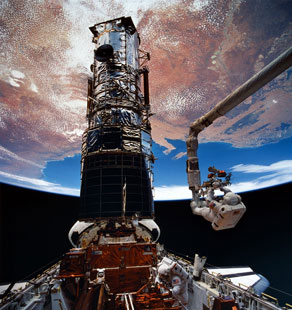 I can't really believe this, but the Hubble Space Telescope is now 25 years old. Wow. Slashdot has a nice thread about the camera that changes the universe. What's weird is that it didn't work very well at first, until scientists figured out how to correct the images with software.
Powerline: At last, the kind of inflation Americans care about. "Over the years, some have argued that not having to care about politics is a luxury that Americans are able to enjoy because of our stable democracy and effectively guaranteed freedoms. There is some truth to that. Still, it is hard to believe it is a good thing that sports arouse more passion, attract more attention, and are more often the subject of intelligent discussion than politics."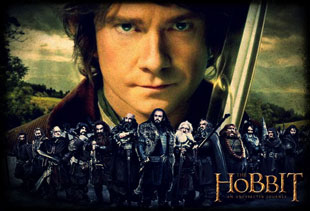 The Hobbit: the Tolkein edit. In which nine hours of bad moviemaking are converted into a single four-hour film which is faithful to the book. "The investigation of Dol Guldor has been completely excised, including the appearances of Radagast, Saruman and Galadriel... The Tauriel-Legolas-Kili love triangle has also been removed." Seems like a great watch.
So, Apple paid $10B to developers in 2014, via the app store. That means this ecosystem is now bigger than Hollywood, the ecosystem of major movies and their distributors. That's ... amazing. This ecosystem is also growing faster and has more successful players in it, at more layers.
An interesting subject: blockchain scalability. Many of us have a vague idea of how Bitcoin "works"; it is a public ledger, with a fixed number of slots, and we can all bid to buy one of the slots. But how big can it become? How easily can each node compute the validity of the blockchain, and what will happen as the system scales? Great read.
John at Desk: Seasons of silence. "When building a product you can often find yourself in long stretches of relative quiet, where you're just heads-down building and there isn't much more to tell or to share." Indeed.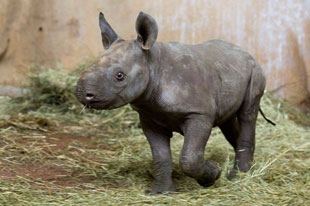 ZooBorn of the day: a baby East African Black Rhino, the first born in captivity for eighteen years. Yay. And boy is she cute. Few things are less cute than a full-grown rhinoceros, and yet, few things are cuter than a baby one...