Did you watch the conference championship games today? They were both played in 50o weather with intermittent rain, and both featured two solid teams with strong quarterbacks and defenses. But the similarity ends there.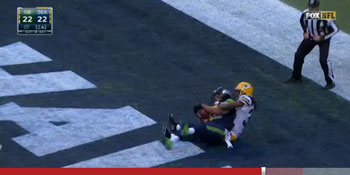 The NFC game, in which Seattle barely edged Green Bay 28-22 in overtime after coming back from being down 16 points at halftime was a game for the ages, featuring a fake field goal for a touchdown, great field goal kicking, five turnovers by the winning team, a successful onside kick, a wild two-point conversion, and two late drives for touchdowns by the winning team. Whew. If you didn't watch that one look for it, you should.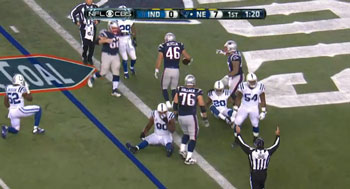 The AFC game was an old-fashioned stomping, New England thrashed Indianapolis 45-7 in a game which wasn't even *that* close. Andrew Luck and his dynamic offense could only manage one TD against the Pats, in the first quarter, and the Colts defense couldn't do anything against Tom Brady and company. Wow. If you didn't watch that one you probably don't have to.
On the Super Bowl, one more game* to be played this season. It should be pretty interesting, matching the two best teams in football at a point where they are both playing well and relatively healthy. I'll be rooting for Seattle but honestly this one will be too close to call. Pass the nachos!
* Pro Bowl does not count