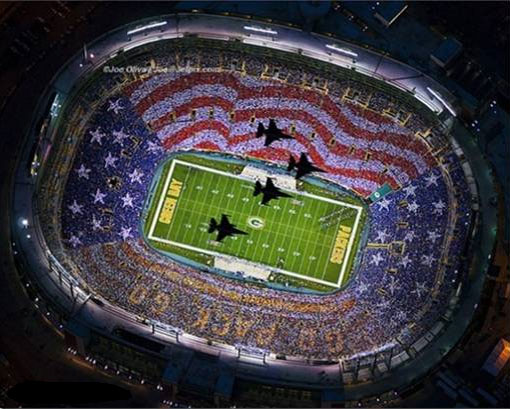 Hi everyone, Happy Veteran's Day!
This awesome picture shows Lambeau Field, with everyone in the crowd holding up a colored card to make this pattern.
I *think* the silhouettes of the jets are real, they must have been doing a flyby at the same time.
Wow, how cool is that?