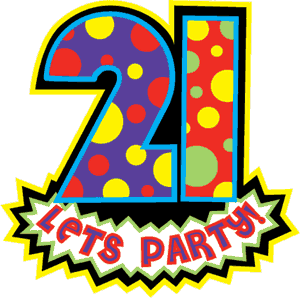 Today is of special note; it is my daughter Alexis 21st birthday! Wow. How the time flies... Happy Birthday Alex, congratulations on another trip around the sun. I hope the next 21 are even better :)
Meanwhile, it's all happening...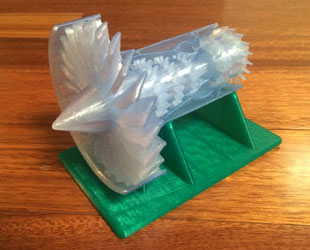 How awesome is this? GE releases instructions for 3D-printable jet engine. Yes, of course I printed one for myself :)

Yobi 3D is a search engine for 3D objects. Excellent, and much needed. I'll be back.

A message from the Amazon Books team. In which the transition to e-books is compared to the previous transition to paperbacks. Well-reasoned, and reasonable. Book publishers are most definitely not on the side of history.

The counterintuitive trait that will make you significantly more successful. It's ... skepticism. Hmmm, I have to say, I'm skeptical :) I grant that excessive optimism and unrealism can hurt, you, but sometimes the man who knows something is impossible is interrupted by the man who is doing it anyway.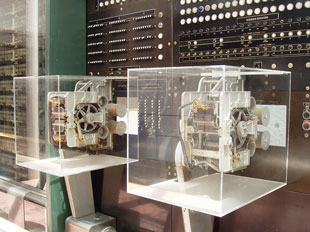 Seventy years ago today ... IBM presented the Mark I computer to Harvard. I love those old machines, they're so ... intricate, right?

Important news: the best beer in baseball. The Washington Post ranks every ballpark in Major League Baseball by the quality and breadth of their beer offerings.

Is HBase's slow and steady approach winning the NoSQL race? I don't think so. I think Cassandra has a huge lead and is gaining on everyone else. This isn't a race, by the way. There is no network effect to the leader, selection of databases is purely a meritocracy.

Twitter's small chance to maim email. I rate the chances of Twitter denting email use as approaching zero from the left. Good direct messaging in Twitter might replace other kinds of messaging, but email is longer form and queued, giving it other properties.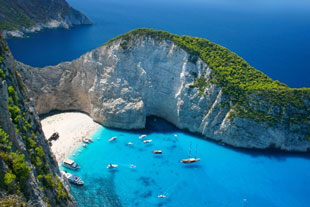 Twenty stunning cliffside beaches. Wow.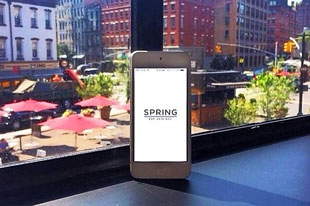 Hmmm... this is interesting: Jello Labs launches Spring, a new shopping app. "On every other platform, users follower users. On Spring, shoppers follow brands." I predict this won't work, but it is an interesting experiment. And it could most certainly benefit from inclusion of visual search :)

So I can find it later: how to center one object inside another in CSS. If I could comment, I don't find CSS to be at all elegant. There's an inherent crapiness which makes even simple stuff hard.

Interesting: Wind power requires 700 times as much land as Fracking. I prefer nuclear power to both, but I must admit I am greatly troubled by the land area consumer by "clean" wind power.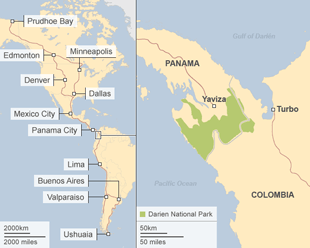 The gap in the world's longest road. It's the Darien National Park, in Panama, which breaks up the Pan-American Highway that runs from Alaska to Argentina.

Robert Scoble has thrown in the blogging towel: I've completely moved to social media. So be it. For myself, I'm still Facebooking, but blogging allows two things which Facebook does not: linkblogging (like this post), and long-form essays. Both of which I like to write.

What Facebook doesn't show you. "All I want is an unfiltered feed of what my friends post, as they post it." Amen, brother. That's all anyone I know wants, but somehow Facebook doesn't want to give it to us. Does anyone prefer "top stories" to "recent posts"? Yeah see, I knew it.

Dave Winer: Little Facebook Editor. Huh, this looks interesting... must check it out. "Little Facebook Editor can cross-post to both WordPress and Facebook simultaneously, and when a post changes, both sites are updated." Maybe a good solution for Robert Scoble :)