Well, did you get enough basketball last week/end? Here's what happened to my bracket: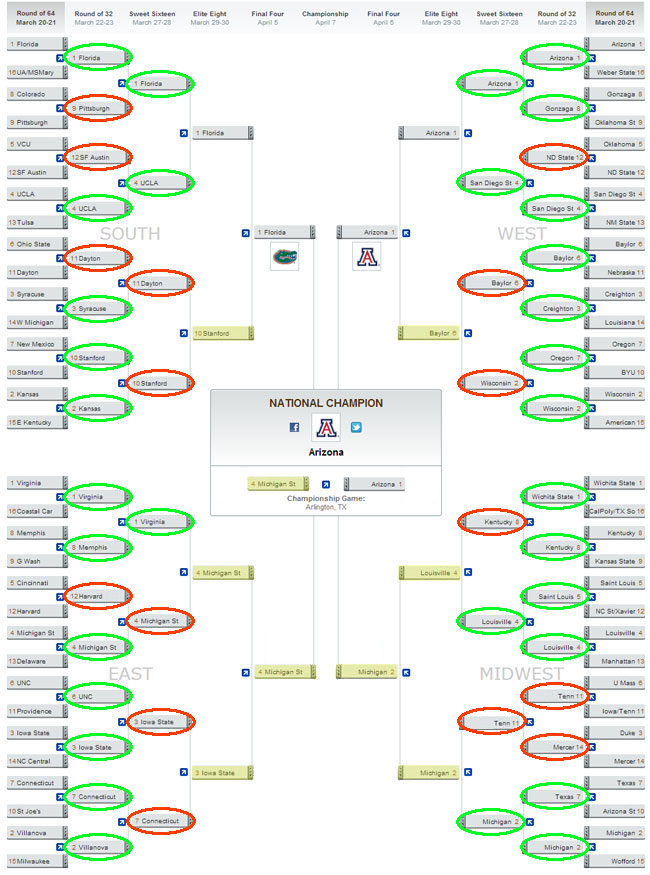 Not terrible; 25/32 in the second round*, and 7/16 in the third round*. My best call was Stanford, worst was Duke. I had to repick six teams for the fourth round*, two teams for the final four, and a new team for the finals; they're shown shaded in yellow. Yes I am picking Michigan State over Florida. My overall pick is still Arizona. How did you do?
* bogusly, this year the tournament's four "play in games" are called the first round (or "first four"). So the round of 64, previously called the first round, is now the second, and the round of 32 is now the third, etc.