| | |
| --- | --- |
| Iditarod day 10 - Seavey in and out of Safety, Zirkle gives chase | |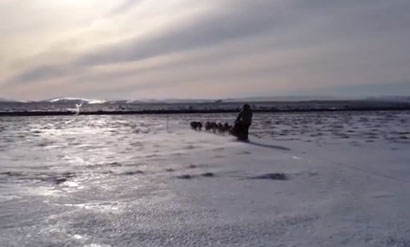 So Dallas Seavey reached Safety (the checkpoint), checked in, and left again three minutes later, leaving Aliy Zirkle there waiting for the wind to abate. Could he win again (he won in 2012) with Zirkle second? Will his father Mitch reach safety in time to catch Zirkle too? (Right now it looks like Mitch is resting his team along the trail.) And the big question, can Dallas reach Nome in these conditions? Stay tuned...
Oh wait a minute. Just as I was clicking Post, it looks like Aliy is now on the move also, about two miles behind. Excellent. Let's see how it all ends!
Update 3:05: Aliy has 10 dogs left, moving at 7.9mph, Dallas mushing with just 7 at 7.4mph. About two miles apart with about 18 miles to go...
Update 3:18: Still neck and neck. I don't understand why Aliy didn't leave directly after Dallas, if she was not going to wait. She's moving faster but only a little, and the gap is essentially the time she waited before following...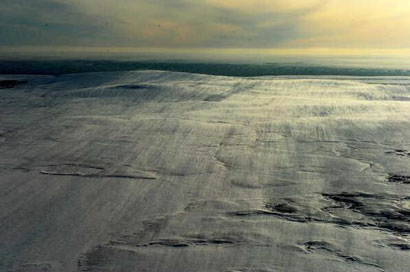 Update 3:33: Zirkle definitely closing in. Could be that she has three more dogs, could be that she's reaping the benefits of that 2 1/2 hour rest in Safety (Seavey was there for three minutes). Or maybe her leader wants it more :) Here's a great shot of the wind blowing over Cape Nome. You can just hear it, right?
Update 4:06: Watching GPS tracker in realtime and reading everyone's Tweets. Some say Zirkle has passed Seavey but I haven't seen that, they're still about a mile apart, and now about 10 miles from finish.
Update 4:14: Good info from Joe Runyon with more detail about what happened in the dark. Sounds like Jeff King had a bad accident, and Aliy passed him without knowing. Also interesting that there is a point where leading musher no longer has to let trailing musher pass. This could be neck-and-neck down Front Street. First nose across the line wins!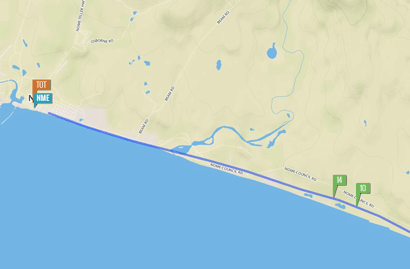 Update 4:25: Closer and closer but Seavey still leads as they battle down the Nome stretch. I don't think Zirkle is going to do it, but still much too close to call. This could come down to a sprint.
Update 4:28: Just found the Nome web cam, pointed down the finishing straight. There's no place like Nome. Awesome!
Update 4:36: Carumba the GPS trackers are no longer updating. Last telemetry now 20min ago :(
Update 4:43: Still no new news, anything could be happening, and probably is. Can't believe they didn't design the GPS tracker for scale but then again this is a more exciting finish than usual.
Update 4:46: Yay finally new data. Looks like about the same gap, but now just a few miles to go.
Update 4:58: 1/3 mile apart with 1 1/3 miles to go. Going to be close but I don't think Zirkle can catch Seavey. Do sled dog teams have a sprint?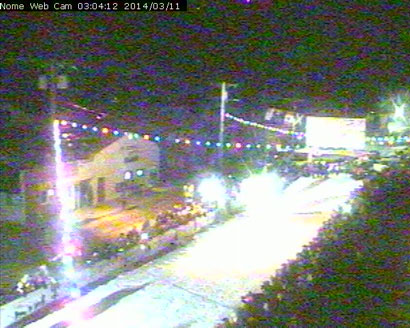 Update 5:04: And Dallas Seavey wins! Whew. Aliy Zirkle is going to be about three minutes behind. What a great race. Looks like Mitch Seavey is back in Safety with a comfortable lead for third.
(All Iditarod 2014 posts)