| | |
| --- | --- |
| Iditarod day 6 - onward to Unalakleet | |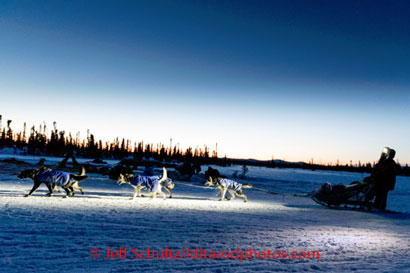 Today the leaders in the 2014 Iditarod mushed along the Yukon in -20F weather, slight wind but otherwise "nice". Each team's strategy has played out, and now the pack are all together for the final third of the race and the push into Nome.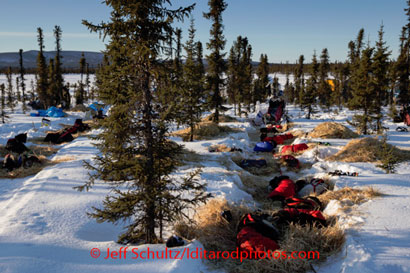 Martin Buser and Aliy Zirkle are running one two, in the small checkpoint city of Nulato, with Kaltag to go and then Unalakleet at the Bering Sea. They're closely followed by Nicolas Petit (where did he come from?) and Jeff King.
I'm thinking Buser will lead for a while, but Zirkle is going to pass him. And then the question will be, can she hold on or will she win her first Iditarod (after having finished second in each of the past two years!)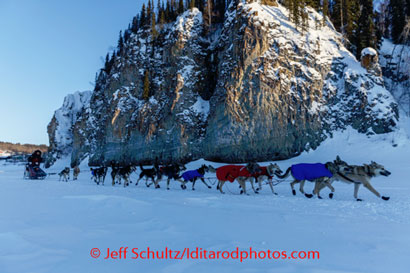 A whole host of challengers is not far behind, including Mitch and Dallas Seavey, Sonny Lindner, Aaron Burmeister, and Robert Sorlie. Any one of those teams could win. It now comes down to exhaustion and patience. There is still a long way to go...
Onward to Unalakleet!
(All Iditarod 2014 posts)