| | |
| --- | --- |
| Iditarod day 2 - fast start over dirt | |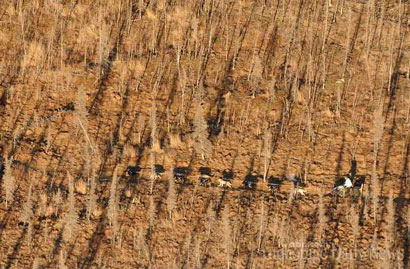 The Iditarod is off to a fast start ... over dirt. The race begins with a climb over the Alaska Range, passing through the villages of Yenta, Skwentna, and Finger Lake before climbing the ridge to Rainy Pass, and then descending the Northern side into Rohn. As the picture at right shows this was a tough slog for dogs, sleds, and people, will little snow and lots of rocks, gravel, and ice.
Martin Buser is in the lead; he's clearly duplicating his 2013 strategy of blasting off to a fast start, taking his 24 early, and then letting attrition and exhaustion take its toll as he rolls through the pack.
Onward ... tomorrow will be an interesting day! (And as always, Go DeeDee!)
(All Iditarod 2014 posts)