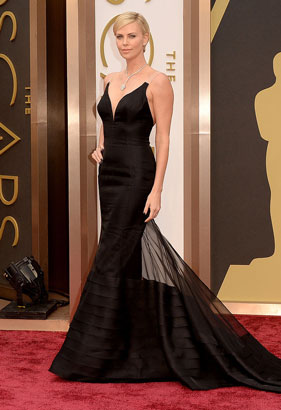 Revisiting the Oscars, which I watched almost all the way through from red carpet to picture of the year ... it was a bit boring but on the whole not bad, as such things go. I thought Ellen DeGeneres did a nice job as host, although some of the "common" touches like ordering pizza and taking selfies kinda didn't fit. I mean, these are movie stars, right? They don't behave like we do, or maybe they do but we don't think of them as doing so.
I am as always disgusted with the fake political correctness of Hollywood; it's almost like they're insecure, or something. How predictable that Twelve Years a Slave would win best picture. Maybe it was a great movie - I haven't seen it - but it wasn't chosen because it was great, it was chosen because we all have to feel bad about slavery and good about the people who survived it, even after all this time. Blech. I would have liked to see Gravity win - let's celebrate an astronaut's battle against space - or Dallas Buyer's Club - let's celebrate an HIV victim's battle against the FDA. But what do I know?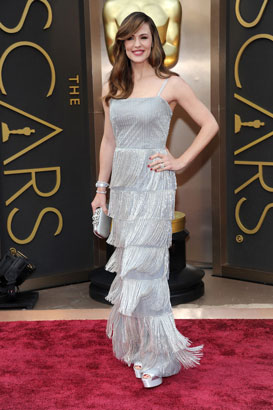 My award for best dress goes to Charlieze Theron - wow - with Jennifer Garner as runner up - double wow. The red carpet features some amazingly beautiful women, so you would think it would be hard to make them look bad, but most stars' dresses seemed designed to prove it was possible.
My favorite moment: U2, performing Ordinary Love. Awesome. Worst moment, Ellen's failed joke at Liza Minelli's expense. Awkward.
BTW if you missed the six hours of broadcast you can always watch the two-minute summary. It seems to capture the essence if somewhat missing the Gravity of the event :)