The Amgen Tour of California route for 2014 has been announced, and yippee the final stage is the same as the final stage in 2010, a four-lap circuit around Thousand Oaks and Westlake Village which includes the infamous Rockstore climb.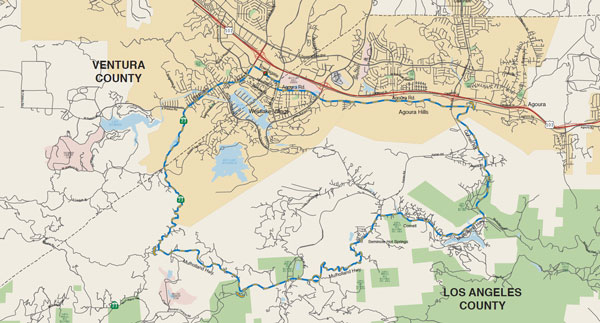 ATOC 2014 stage 8 - click to enbiggen
You will remember Michael Rogers won that year, outlasting David Zabriske and Levi Leipheimer, who attacked repeatedly but couldn't get any distance. (Man, I must tell you, just typing those names brings back nostalgia; at that was just four years ago!)
I rode that very Rockstore climb today, as I often do ... it takes me about 20 minutes, and it will take the pro peloton quite a lot less. Mark your calendar, May 18. I can't wait, this will be awesome!