In recent years the artists winning Grammys have become further and further from my radar; often I've barely heard of them and can't quickly place any of their music. So I was delighted that this year's album of the year was Daft Punk's Random Access Memories, which I love and listen too often.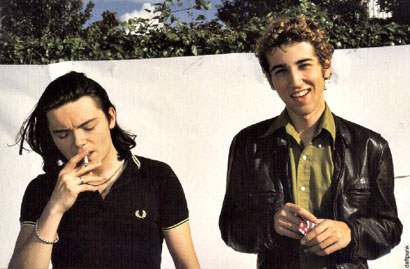 (This is what they look like without helmets :)
I remember loving the album when it first came out in May, and being astonished why I heard it on the radio in Ireland, on a trip there, and soon after on the radio in Tuscany, on a trip there. It's good stuff, real music, and even (gasp!) danceable.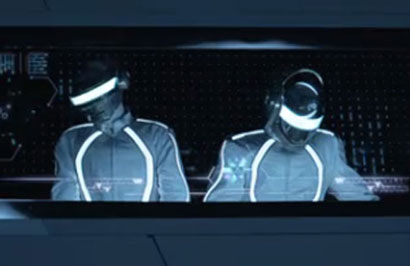 My favorite Daft Punk appearance (at least recently) was in Tron Legacy, for which they wrote the amazing soundtrack and in which they briefly appeared as DJs, in the "space bar". Derezzed!