Google's awesome Santa Tracker is powered up and tracking away...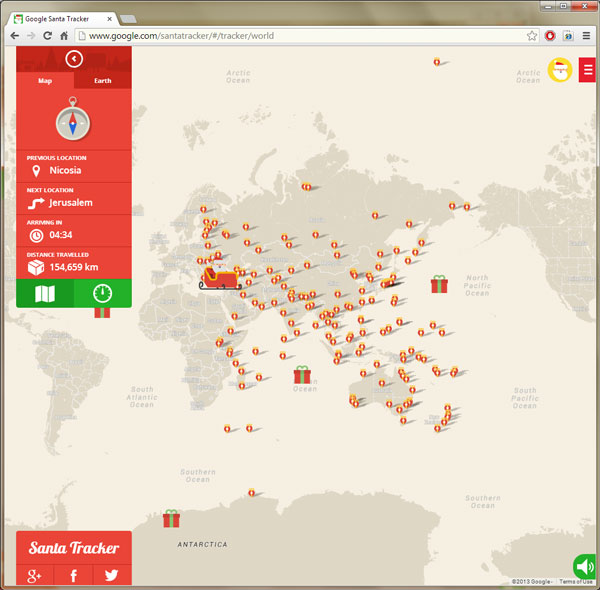 He's presently in Nicosia, Turkey, and at this moment has delivered 4,027,077,016 presents, after having traveled 154,659 km. His next stop is Jerusalem! He is, as you might expect, "energized and excited". Me too!
PS every wonder what Santa does while crossing the Pacific? Here's the answer...