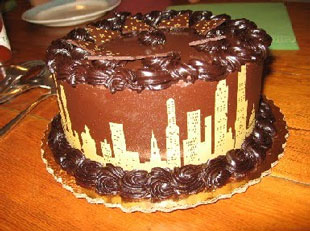 A belated Happy Birthday ... to me ... wow, another trip around the sun.
And this one is pretty significant, a lot of changes this year. Today was actually my last physical day at the Leica office where I have worked for so many years. (Leica acquired my company Aperio about a year ago.) I've started a new company called eyesFinder, focused on Visual Search, with Leica as my partner, and starting tomorrow that will be my only job. Stay tuned for more about that (!)...
In the meantime here I am attending the Radiological Society of North America's annual conference, the biggest medical imaging show which I've attended ... 8 or so years in a row. (Will share pictures, don't worry :) And of course enjoying the freezing cold and Christmas atmosphere while shopping along Michigan Avenue, and the amazing nightime views of the vertical city.
Heh ... just noticed four of my last five posts start with "Happy...", does that mean I'm happy, or that I want to be? (My father-in-law used to say, "you're not happy, you just think you are".) Hmmm...