Just in time for Thanksgiving, here's a handy naming guide for big bottles: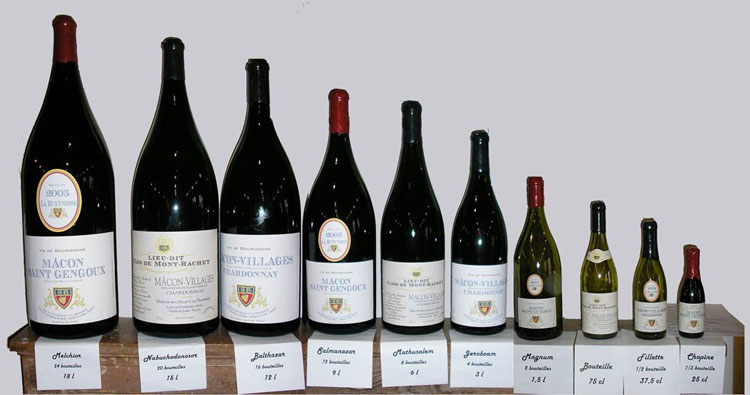 (click to enbiggen further :)
Did you know? In addition to looking and well being cool, big bottles also taste better. Apparently there's something about the chemistry that causes wines to age slower but better in big bottles. Enjoy a Nebuchodonesor today!