Well I'm moved. And I now have FIOS! And I like it; it's seriously faster than the DSL I had before. And after two days of unboxing and messing around and running cables and configuring routers and ... whew, my servers are back up, and the bits you are reading right now came from deep inside a closet of my new house. Yay.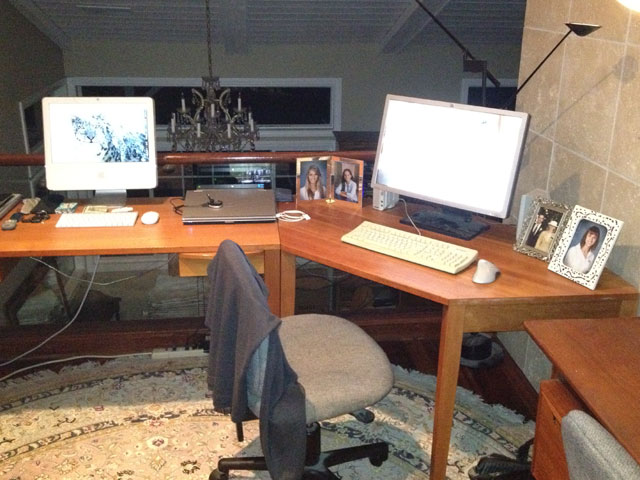 my new blogstation
Also yay: the Tivo HD is up and online via FIOS without any problems. And the AppleTV is up and running too, with HD movies now streaming in realtime. All good.
I shall have more to say "soon" - assuming I ever get back to blogging, that is - please stay tuned...