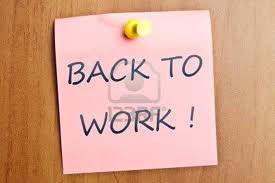 So ... I'm back, as in back to work, as in last weekend I attended the College of American Pathologist's annual conference, flew back, and spent a couple of days back in my office in Vista. It was pretty weird, but exciting too; I'm ready for some new challenges. Fortunately the company didn't miss a beat in my absence; I could feel bad ("they don't need me anymore") but actually I feel good ("I'm free to throw myself into some new projects"). More than anything it was nice to see all my friends at work, I had a nice reception. I've also kept riding this week - final approach, just three weeks 'till the 508! - and now it's back to blogging as well...
You may ask - and many of you have already - how was my twelve weeks off? GREAT. Actually I'll have more to say about that in the coming days ... please stay tuned :)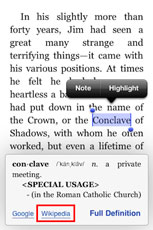 Love using the Kindle app on my iPhone, because it links straight into Wikipedia. I have almost entirely stopped using my Kindles, only use them outside in sunlight.
GoDaddy was bought! By KKR et al. Not totally comfortable with this, but IIWII.
Raise your hand if you're still using Google+. I'm not, but then again I never have. It looks like my careful effort to avoid using it or even learning much about it has paid off.
Google have announced a new structured programming language called Dart. Apparently it is a better JavaScript. Who ordered that? I plan to treat it much like Google+ and hope for the best.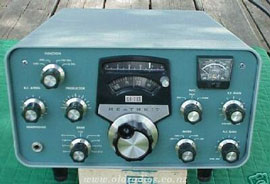 Yay oh yay: Heathkit DIY kits are coming back. Man, I spent some of the best time of my childhood with my Dad in his workshop, soldering resisters and capacitors onto circuit boards. Put me down for this!
The Heathkit single-sideband receiver at right looks so familiar; I'm almost sure I built one of these for my Dad's boat :)
Of course today's Heathkit is the Arduino. Maybe I should learn how to make stuff from them? Here's a cool comic book introduction to the Arduino. For the list...
One of the truest things I've ever posted: the inverted pyramid for video. "I find most YouTube -type video is organized like a mini movie. No good. Grab me immediately on startup, or I'm gone." Still just as true today.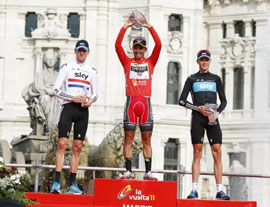 Congratulations to Juan Jose Cobo, who unexpectedly leveraged his win on the steep slopes of the Angliru to win the 2011 Vuelta a Espana. Excellent.
Reading about the Angliru reminded me of my own brush with a steep Vuelta stage, when I rode up to the Lagos de Covadonga in 2007. An experience I'll never forget, but I love having that blog post too :)
Answering the important questions: Do big cats like to chase laser pointers? (Spoiler: yes)