Rode the Cool Breeze Double Metric today, wow, did I feel horrible. Got off to a good start riding with my fellow CVCers, but was dropped after less than 20M and struggled after that, fighting an upset stomach, saddle sores, hotfoot, and a general unwillingness to ride. Blech. Today was a bad day, tomorrow will be better.
Just a few pics...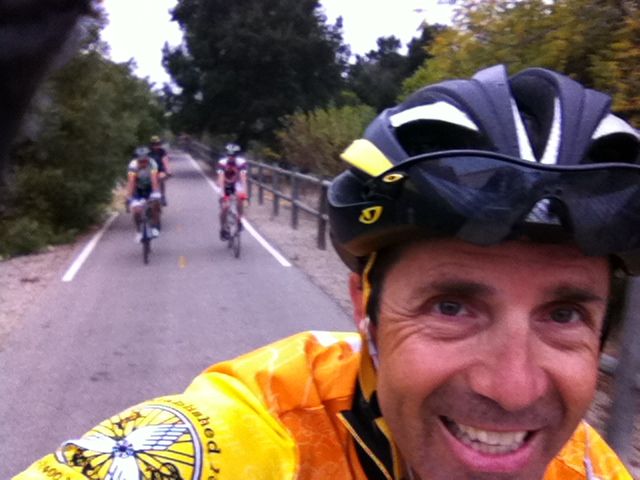 Ventura River bike path, early in the ride, when I could still smile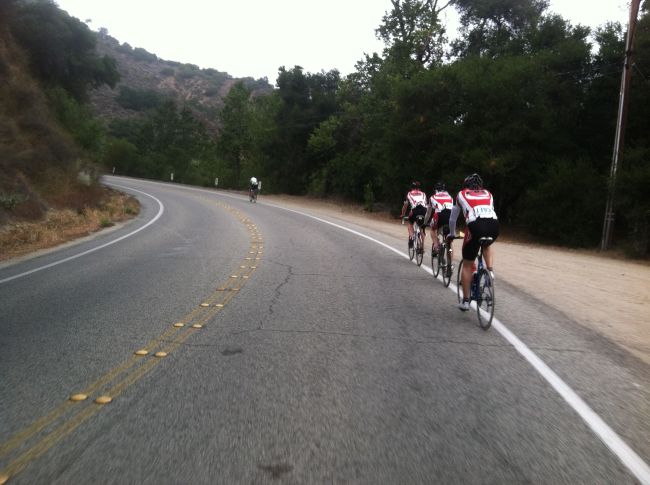 CVC paceline powering through Ojai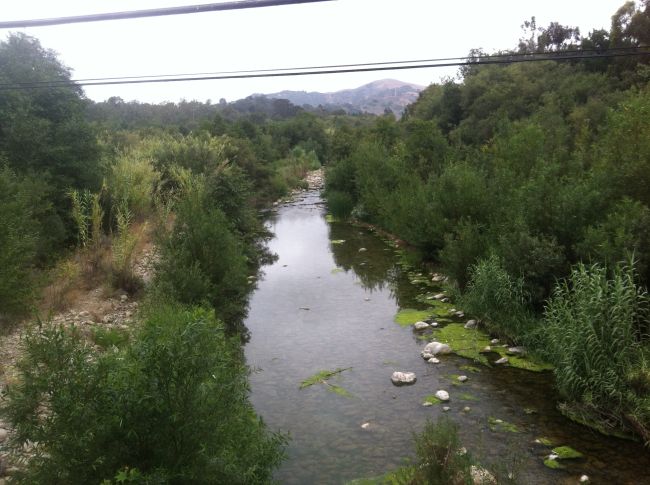 the Ventura River burbles along...