| | |
| --- | --- |
| In Solvang for the ATOC ITT | |
Today Shirley and I had a most pleasant day watching the Amgen Tour of California individual time trials. We drove up route 154 past Lake Cachuma to Los Olivos, bought some wine and cheese and bread, parked, found a nice spot along the climb up to Ballard Canyon (approximately halfway through the 15 mile course), and settled down to an afternoon of peaceful race watching. Cycling is absolutely unique in that with no preparation or special status and for $0, you can sit and watch world class athletes perform from just a few feet away. It was amazing!
I've posted a whole gallery of pictures if you're interested, and there are a few selected ones below...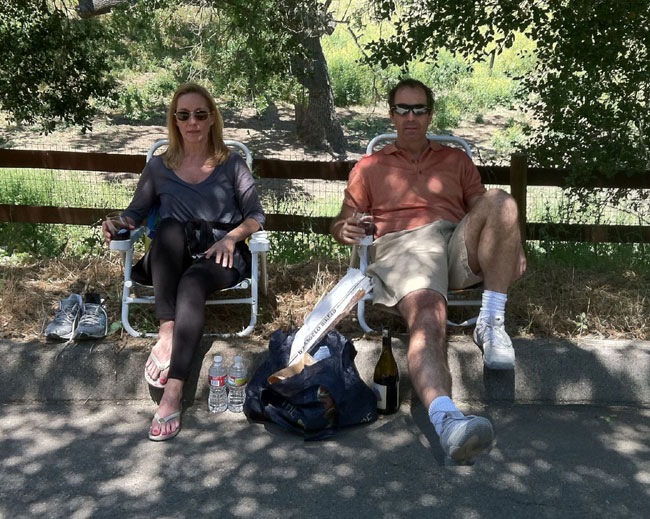 the good life! - wine, cheese, and a perfect view of the racing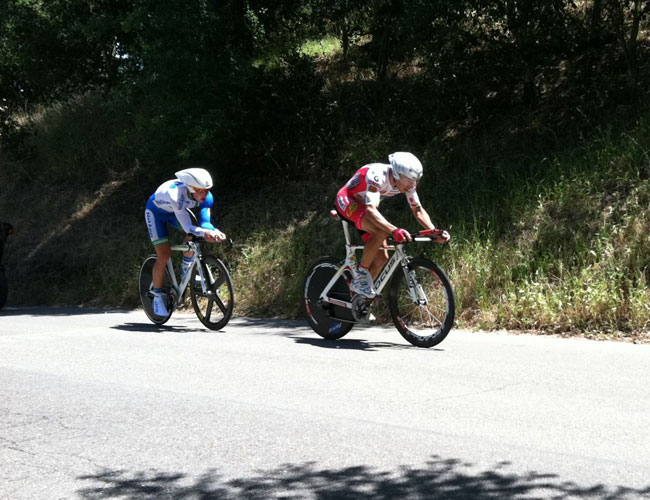 the competitors start 1 minute apart; it's always interesting when one catches another...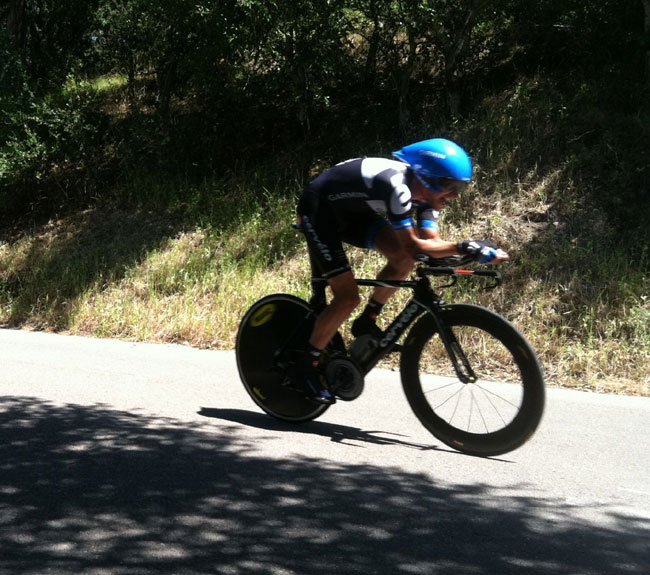 Dave Zabriske powers to the win and a new course record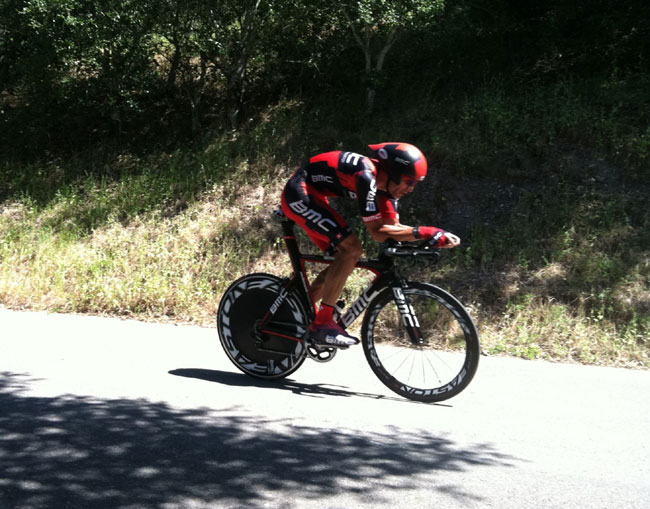 George Hincapie is always a crowd favorite, the grand old man of the peloton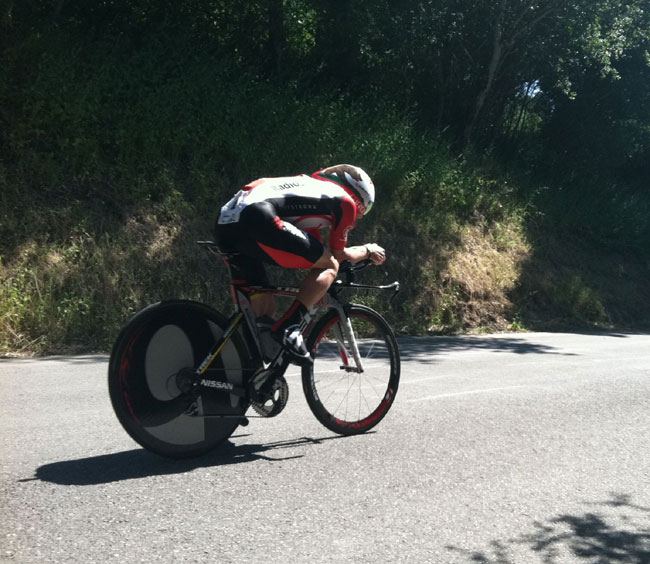 Levi Leipheimer cranked but couldn't quite win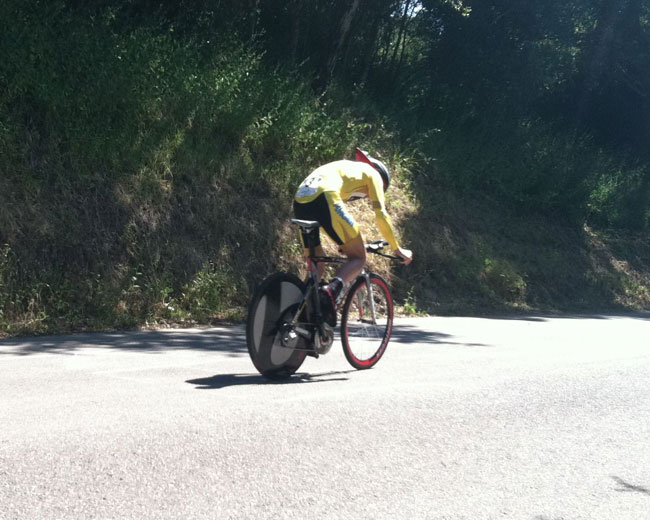 overall leader Chris Horner did great and keeps his golden fleece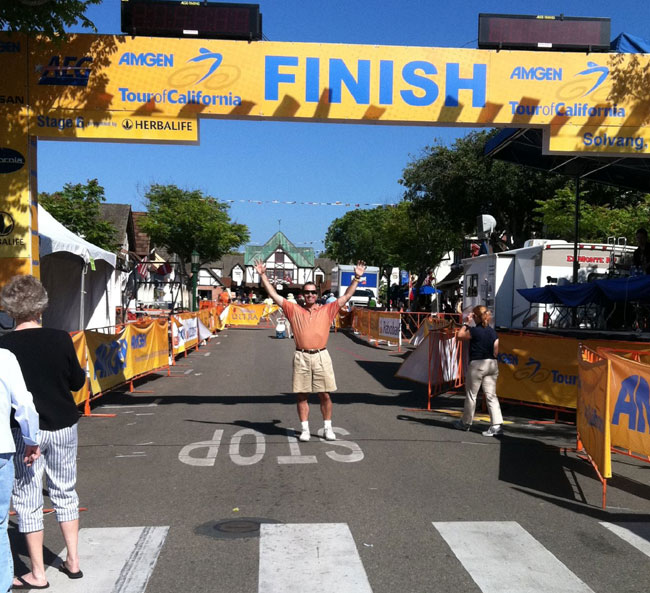 in the village after the racing, a great Finish to a great day
Oh yeah, as to the racing; Dave Zabriske won with a new Solvang ITT record, Levi Leipheimer was second, and Chris Horner was only 40s back so he remains the overall leader. It was a great day.
Tomorrow I'm riding the incredible Mount Baldy course with my friend Tim, after which we'll settle down to watch the racing. Stay tuned for that!