| | |
| --- | --- |
| blogging while high, again | |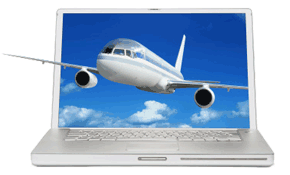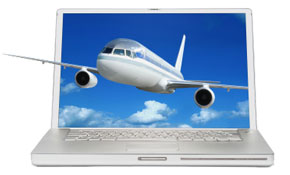 On the road again... starting with a whirlwind one-day trip to Orlando, to attend the HIMSS conference, before spending the week with Aperio's sales team in Vista. I am presently high above ... Arizona? ... en route; thank you Delta for the WiFi. Whew. (Does this count as cloud computing? :) I did manage to have a productive morning; cranked out some stuff I've been waiting to finish for weeks.
Please do not mention the word "compliance" to me. Just ... don't.
And so I am off! And meanwhile, this: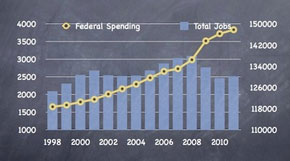 Powerline: what the house did last night. That graph of federal spending vs total jobs is rather scary. So much for the stimulus, huh? And meanwhile we are left with a crushing debt.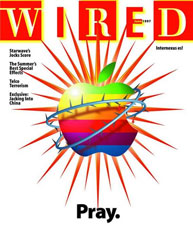 Pretty amazing: A detailed follow up to Wired's "101 Ways to Save Apple" from 1997. I remember that issue well, and I remember thinking "why does everyone always have so much advice for Apple?" And it is still true today; even now, as the most successful tech company on Earth, everyone is always telling them what to do. Even me :)
Apropos: Apple in the Sky with Diamonds: A cloud-based safe deposit box. I love the title (!) but also the discussion; so many people are now saying that the next iPhone/iPod whatever will not have local storage, but will instead rely on cloud servers. I don't think so. Apple is all about the product experience, and accessing your information "in the cloud" is a lousy experience.
The AOL way claims its first victim: Engadget editor Paul Miller resigns. Wow, too bad. I love Engager, I hope this doesn't mean the start of a slow decline, but I fear it does...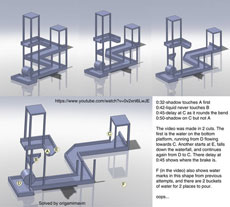 So, is this how the Escher Waterfall Machine works? You have to see the linked video, pretty amazing, even if it isn't "real". How cool is that? (BTW the reverse engineering is clever; even if it isn't right, it's a good guess!)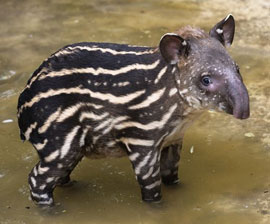 Wow this could be the cutest ZooBorn ever: a baby Tapir. Awww.
Oh, yeah, we survived the invasion! In fact it all went amazingly well. A great group of kids had a great time. How great is that?