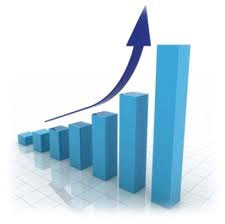 If you've blogged for eight years, you've accumulated some stats, and I have, and I have.
Yes it was January 1, 2003 that I made my first post, and I've made 2,337 since. (You can see all these stats and links to *all* my posts in the archive; I still think this is the best way to present an archive, but it has not been copied as far as I know :) Last year was a bit down for me, just 325 posts, compared to 539 in 2009. But many of them were summaries with many sub-entries, so I don't think I'm slowing down. It remains as fun as ever, especially the aspect of laying down a personal history; I love going back to see what was on my mind a year ago or five years ago.
What is especially gratifying is the steady increase in overall traffic. On a typical day I get about 2,500 page views, of which about half are from RSS feeds. These generate about 20,000 hits, about two thirds of which are images (depending on the number of pictures on my home page at any moment). I get about 400 referrals per day - links from other sites - and about 300 links from search results. My most popular post is *still* The Tyranny of Email, even though it is eight years old; second is IQ and Populations, and third is The Two Switches. When people visit my blog they get "cookied", and so I can tell whether visitors are new. This lets me count "new visitors", and they too are steadily increasing. If you are reading this, it might be your first time here :)
So - welcome! thank you for visiting, and onward into the next eight years!