Yesterday. Up at 0500. Coffee. Shave. Long sleeves? Yeah... Out the door at 0530. Burbank 0615, Southwest to Oakland. ZZZzzz... stretch! Rent world's ugliest car*. Onward to Berkeley! Slight sun, wind breezy. In the town, cute. *The* University of California beckons. Excited!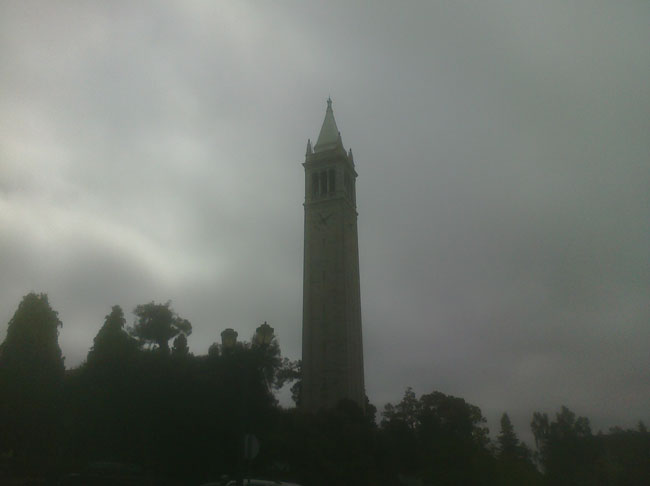 the Camponile towers over UC Berkeley
Tour at 1000... our guide Nick is awesome.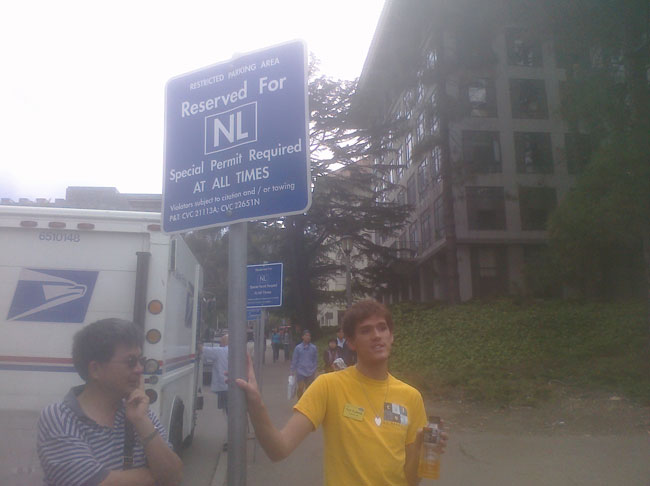 Nick explains: special parking for Berkeley's sixty-five Nobel Laureates :)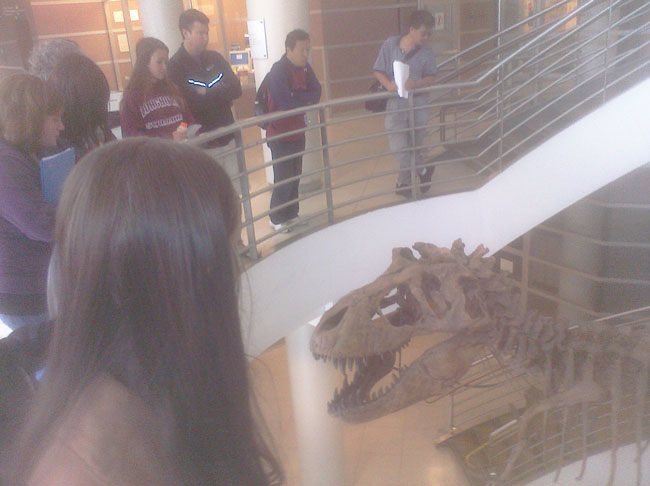 meeting Berkeley's oldest resident: a T. Rex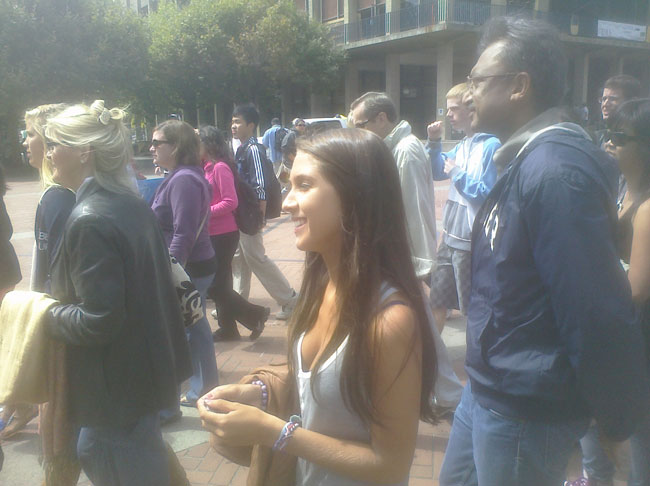 Alex is excited - Cal definitely exceed our expectations
Both jazzed, Berkeley was cool. And impressive. And exciting. We could both see Alex there. Onward. Across the Bay Bridge. Find USF. Have time. Lunch! In Haight-Ashbury, cool.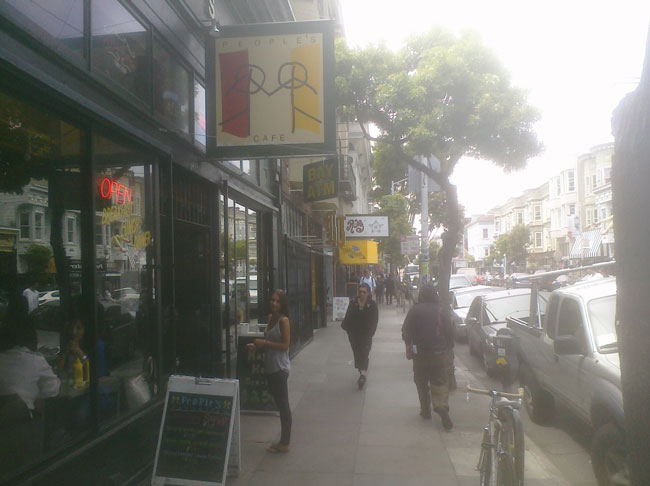 lunch at the People's Cafe on Haight
Up up to the Lone Mountain. Tour at 1430. Long Powerpoint. Blech. Walking tour better...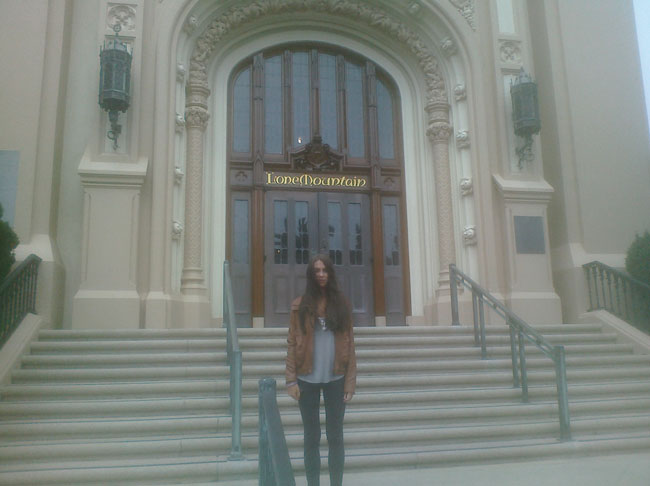 USF: at the Lone Mountain high above S.F.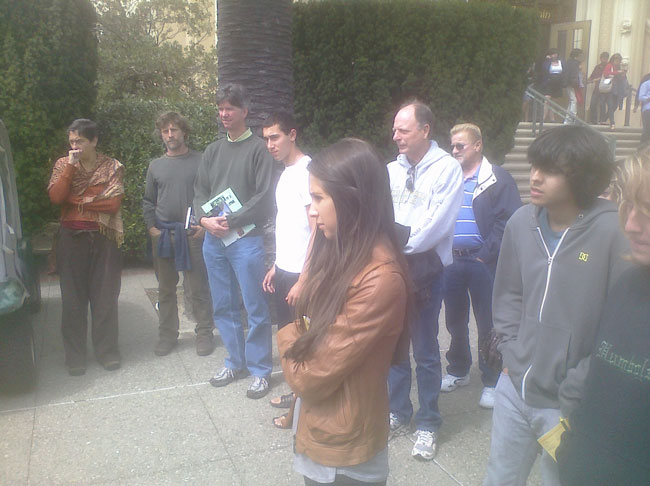 touring USF - okay but socks not flying
Now 0430. Have time. Tea... Debrief. Back over Bay Bridge. Dinner 1730 at Five Bistro in Berkeley. Steak + Pinot + sorbet. Nice. Back to OAK. Return car. Wait [forever] for shuttle. Security. Run to gate. Whew. Southwest to Burbank. ZZZzzz... yawn. And home! A good great day.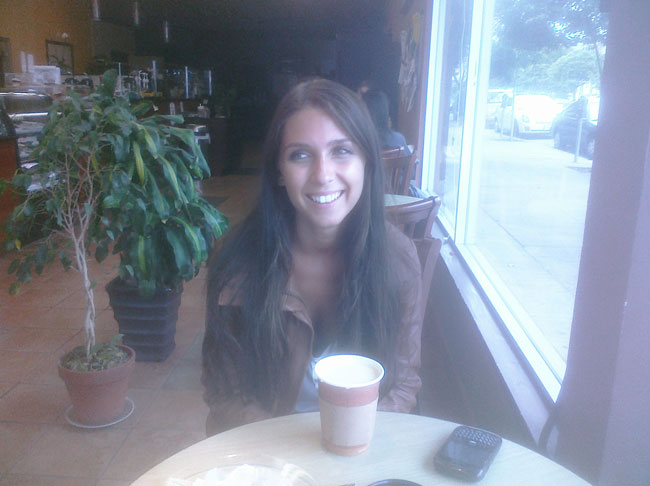 any day with Alex is better than any other day, and this one was great