| | |
| --- | --- |
| Megan on the cover of North Ranch Living! | |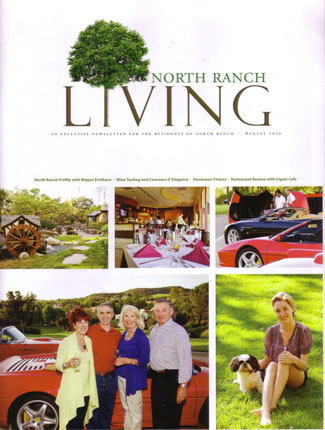 Forgive me for some parental chest-beating, but this is SO COOL; my daughter Megan was featured in a cover story of North Ranch Living.
For her recent thirteenth birthday we threw a party, inviting about 75 kids, and Megan asked that instead of gifts her guests consider donating to the Conejo Valley Assistance League instead. And guess what? She raised $750! And donated it all... How cool is that?
Yes, we are very proud of her...