| | |
| --- | --- |
| not a good day, as Lance and Holland lose... | |
Man, some days are not good, and this is one of them... got back *late* last night (3:30AM), slept for a while, woke up nursing my coffee and was in a great mood, still buzzed from the Death Ride yesterday and eagerly anticipating today's Tour de France stage and World Cup final.
So what happened?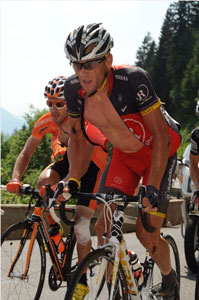 Tour de France: Lance Armstrong blew up on the final climb of today's stage and lost a staggering 12 minutes on GC; he is now out of it. He had a bad day - crashed twice, and almost a third time - but let's face it, he just doesn't have what it takes to compete at the highest level [anymore]. There was serious climbing on offer, a big selection about which I will have more to say later, and he couldn't hang with the leaders. It is what it is, but it's sad.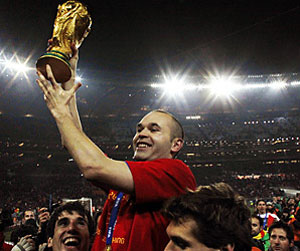 World Cup: Holland played Spain to an ugly 0-0 draw through regulation, but lost 1-0 in extra time. I don't think it was a good game, too rough and not pretty. Both sides had their chances - Robben almost gave us a goal in the second half - but in the end Spain was better. It is what it is, but it's sad.
So be it... But I don't have to be happy about it. Not a good day :(