| | |
| --- | --- |
| NED 3 URG 2 - we're in the final! | |
On tivo-delay, yippee!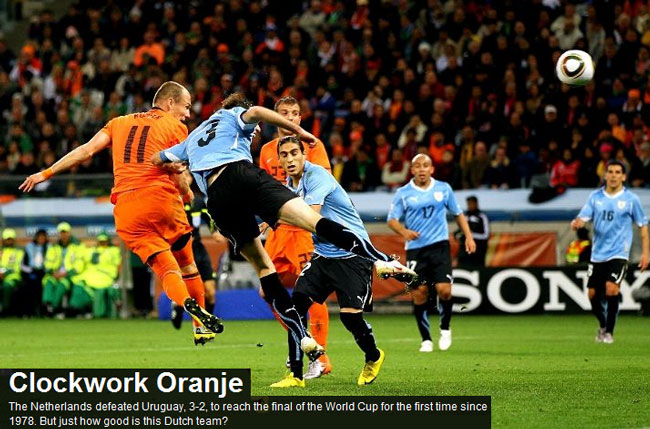 The Oranje prevailed convincingly over Uruguay today, 3-2, and now face the winner of tomorrow's Germany-Spain match in the final. I'm picking Germany to win that one, they looked incredibly strong against Argentina. But Spain are good too, and defeated Germany in the 2008 European Cup final.
Meanwhile the Dutch clearly outclassed Uruguay, the outcome was never in doubt. They've looked pretty good in South Africa, the only team which has won all of their matches. Should be a great final on Sunday, stay tuned!