A productive day in which I avoided the spin cycle [mostly] and was able to focus on the stuff I had to get done. Ran out of time at the end though, crud, I hate when that happens... must *focus* and [somehow] avoid the noise and work only on the most important stuff. Okay, will do, starting ... tomorrow ...
How do you know you're in a cool restaurant? By their cheese list, of course. Checked in from Leila's tonight, had Robiola, Ossau Iraty, Valdeon, Taleggio, and Garroxta. They were all amazing and the Teleggio was transcending. Accompanied by a Melville Pinot. I am happy.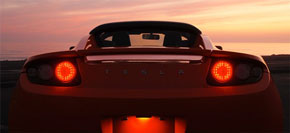 Congratulations Tesla! IPO shares pop, open at $18, close at $24. Yippee. The first time a car company has gone public in fifty years, and they have an incredible disruptive technology as they are truly selling electric-powered cars (unlike hybrids, which are efficient gas-powered cars).
Do you have cellphone reception problems? You could always put a small cell tower in your house.

You have been warned: Vuvuzelas are now for sale on Amazon. Bbbbbpppp! I love that there's even an MP3 single of the Vuvuzela sound available :)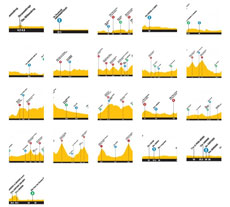 Are you ready? ARE YOU READY! This weekend starts the Tour de France, yay! Velonews have helpfully posted profile maps of all the stages... me and my Tivo are ready...
Did you hear? Talking to yourself might be the highest form of intelligence. Yeah dude, you're a genius...