| | |
| --- | --- |
| extending the lifespan of middle-aged mice | |
Fortune magazine published an interesting article on what they call the anti-aging revolution, accompanied by this picture of a bunch of middle-aged mice on the drug rapamycin: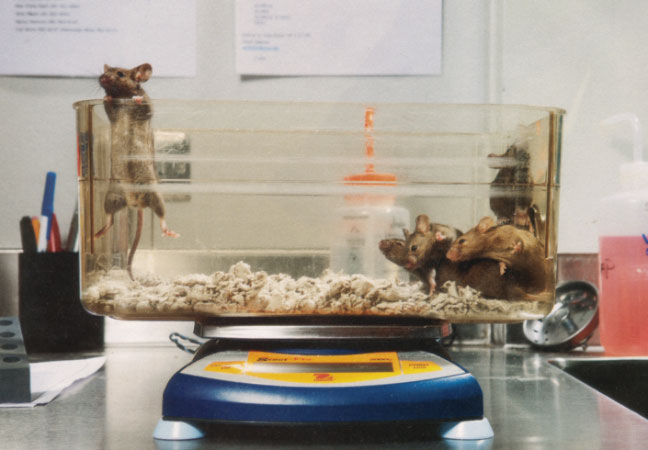 Somehow this just touched a nerve for me; first, the concept of "middle-aged" mice (mice typically live about two years, so these would be what, a year old?), second, the idea that their lifespans could be extended (what will they do with the extra time?), and third, the picture itself, you've got to love that little guy on the left doing pull-ups, trying to stay in shape while his friends watch. I wonder if they take up cycling?