| | |
| --- | --- |
| A Ride with George Hincapie | |
Tonight I had the privilege of attending A Ride with George Hincapie, a fund-raising event associated with the Amgen Tour of California, for whom all-everything rider George Hincapie is a spokesperson. A new DVD is out about George - named, not surprisingly, A Ride with George Hincapie, and they screened it, but they also had some nice Q&A with him, and he signed tee-shirts and stuff, and overall it was just really nice.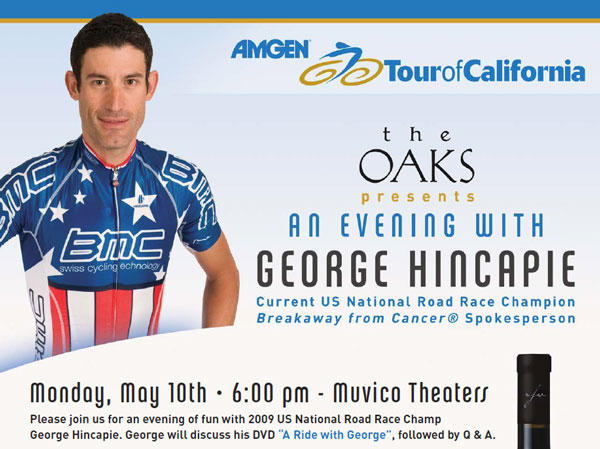 yippee we got to go
You might now know that in addition to having won all sorts of races himself - he is the current U.S. Champion - George was also part of eight victorious Tour de France teams, a record; all seven of Lance Armstrong's winning teams (the only one who was), as well as Alberto Contador's victory in 2007.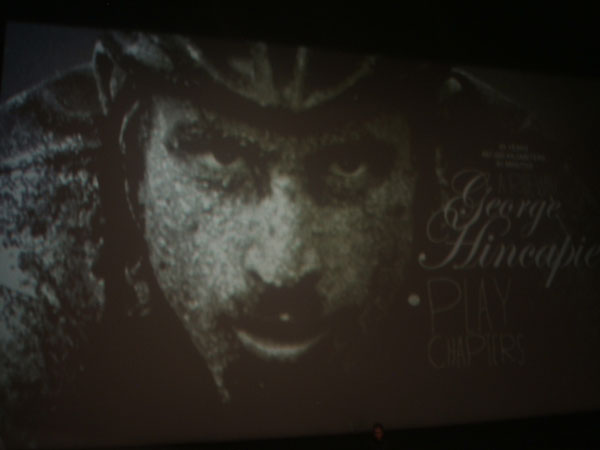 the cover of the DVD, this photo was of the movie theater screen
that's George competing in Paris-Roubaix, the race with which he is most associated
Turns out George is from a cycling background - Columbian! - and grew up in Queens and Long Island, and now lives in South Carolina, and is about the nicest person you could possibly imagine.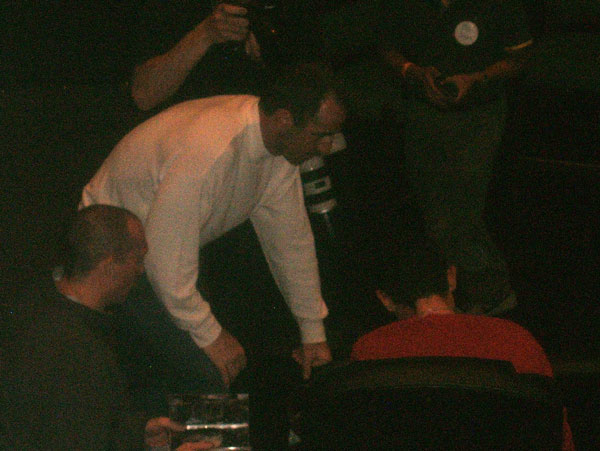 George signing my Amgen Tour of California tee-shirt, which I am wearing right now :)
This year George is riding with BMC, which is World Champion Cadel Evans' team, too, so he'll be supporting Cadel in the tour and may well get his ninth victory. Meanwhile he's here at the ATOC while Cadel is riding the Giro, and will be hunting stage wins. He's had quite a few in previous years' TOCs, so he'd be considered a favorite, especially on stages which combine climbing with sprinting.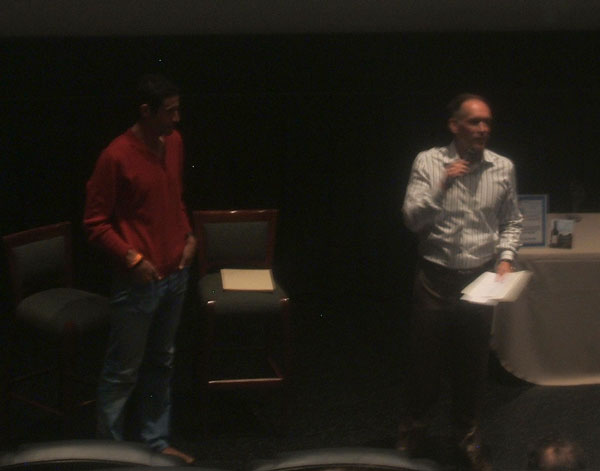 George answered every questions, politely, non-controversially, but honestly
you can see why he's considered one of the good guys in the peloton
One of the coolest things was discovering that George loves the Conejo Valley area - and Rockstore is one of his favorite climbs. Cannot wait to see it - final stage of this year's tour!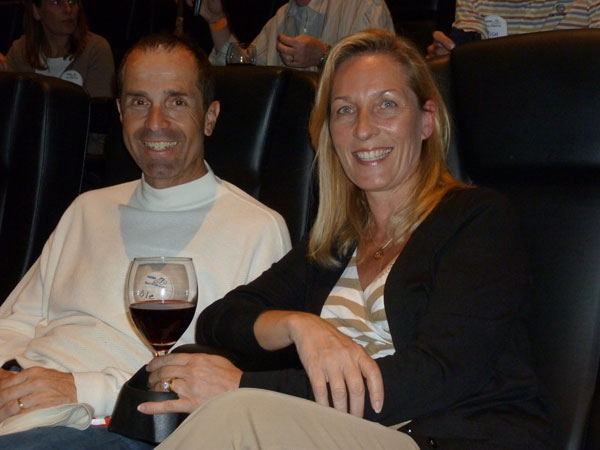 how often do you get to sit in a movie theater with a nice glass of wine
while watching cycling?
not often enough :)