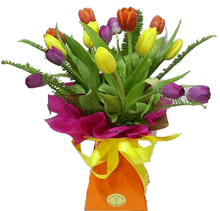 Happy Mother's Day! Yay...
I was just thinking, Mother's Day is one of those holidays, for some it is joyous and amazing and wonderful, but for others, it is sad and lonely and no-so-wonderful. If you've lost your Mom, or you don't have kids and want some, or you're alone it can be a pretty tough day. And if that's you, I'm sorry.

For me, I love Mother's Day. The whole process of being a Mom, of having kids, of caring for them and raising them; it's amazing. I am literally in awe. And Mother's Day is a great chance to celebrate that!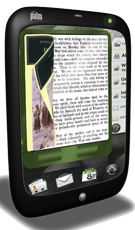 Gerry Purdy: Why HP buying Palm will succeed. I must tell you that as I play with my iPad, I am struck by the fact that even more than on smartphone, WebOS is actually a significantly better OS than the iPhone OS. The multitasking, the management of running apps, easy cut-and-paste, easy swapping; I think it will work. (Especially with a slide-out physical keyboard :)
BTW this picture is from a ZDnet article written on May 26, 2009. Let's give Jason Perlow some credit for being ahead of his time - and right!

Apropos: John Patrick: iPad part 4, what you can not do. It mostly boils down to "you can not type". Annotating is hard also.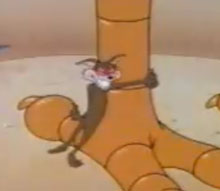 Important question: Did the Coyote ever catch the Roadrunner? Answer carefully before clicking through...
The Giro is under way! Bradley Wiggins won stage 1 - a time trial in Amsterdam (!) - and Tyler Farrar won stage 2 - leaving Cadel Evans in pretty in pink. Vino is right there in the hunt. Yippee.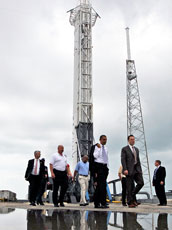 SpaceX have posted an update as they prepare for the inaugural launch of the Falcon 9. If it works, great, they have a contract to take over from the Space Shuttle to resupply the ISS. If it doesn't... well, that would be bad.
Why Newsweek failed. "Newsweek's chief competitor wasn't The Economist. Newsweek's chief competitor was actually People Magazine. People won." Of course Newsweek chose their competition through the positioning of their magazine. They could have chosen to position against The Economist. They would have lost that, too.
So, is an MBA a plus or a minus in the startup world? A plus, duh... the kind of question only people who haven't lived in the real world ask...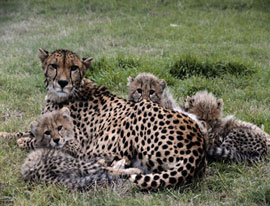 ZooBorns of the day: a Cheetah Mom and her family.
Happy Mother's Day, everyone!