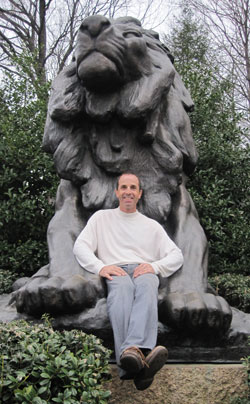 Hi everyone! Hold on to your hats - I've decided to stop blogging...
(Aprils Fools!)
No really, I've decided to start blogging again.
Yeah, I'm still alive, although you wouldn't know it from my blog, huh? Or from looking at my Facebook, or my Tweets... I could tell you I've been maximally busy, spending a week in New York, a week turning over some crucial software, and a week in Washington D.C., but those would be reasons, not excuses. I could tell you I've competed in a Century and a Double Century (and broke 12 hours for the first time), but that wouldn't be a good reason. I could tell you I've had a lot going on personally, and have some nice new friendships, and have visited museums and shows and cathedrals and zoos, and have drunk some amazing wine and eaten some amazing food, and you would say "well how come you haven't been telling me about all this", and you would be right. I've been a March fool.
So... stay tuned, I am going to be blogging in two directions, forward, daily, as per "usual", and backward, catching up on all the stuff which has happened to me and the world. As always my blog is ego-driven and your feedback is welcome!
On the immediate horizon, this afternoon I am going to Europe for ten days! Belgium, including riding in the Tour of Flanders (!), The Netherlands, including visiting my Uncle and his family for Easter, Bonn, Germany for a visit to the International Association of Pathology, and finally Zurich, Switzerland, for a meeting with Aperio's distributors. It sounds promising from a "stuff to blog about" standpoint, but it doesn't sound promising from a "time to blog about it" standpoint, right? We'll see what happens, please stay tuned!