Yesterday night I was talking with a friend about Las Vegas, and how fun it is, and especially the shows, and especially Cirque du Soleil. (And in the back of my mind I was thinking I *still* prefer their traveling shows under the big tent, where I first saw them and where my mind was blown by them :)
... so this you will not believe ...
Tonight I'm riding down PCH, enjoying the night, and I reach Del Mar. And I look over and see this giant striped tent. Wait a minute, I know that tent! Holy crap, it's the Cirque du Soleil! So I Google and find:
Their latest traveling show is in Del Mar *now*! How cool is that?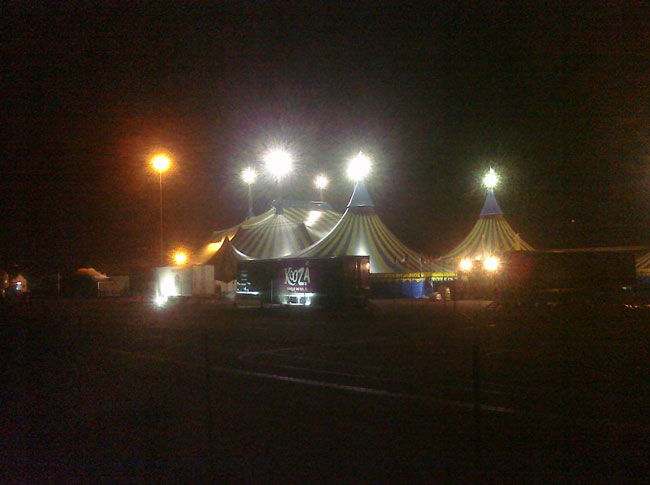 Yes of course I must see them!