Yesterday I rode the Camino Real Double, my first of the year (first of the decade!) I had a good ride; although it started a little rainy and was coldish and windyish all day, it was on the whole pretty pleasant. I spent a good part of the ride alone, and finished in 13:43 elapsed time, ended up 30th out of 170 riders, not too shabby... I am quite pleased with myself.
Some pictures: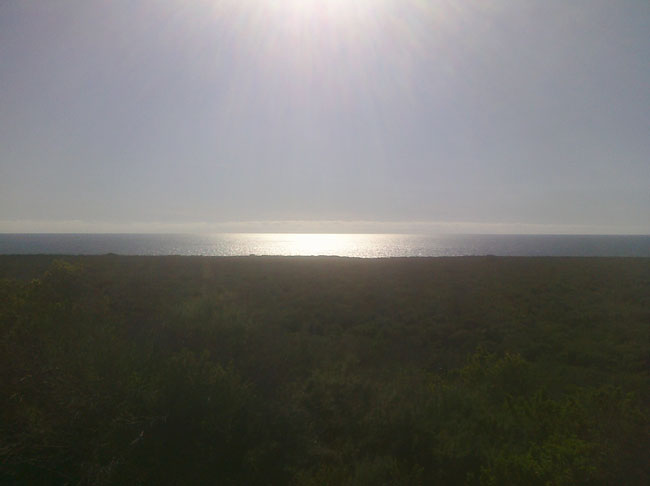 Sunlight off the water, passing through San Onofre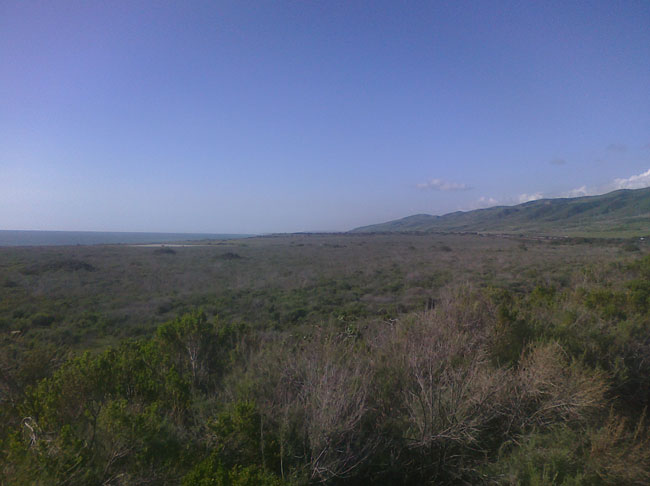 The beauty of the Camp Pendleton wilderness adjacent to the ocean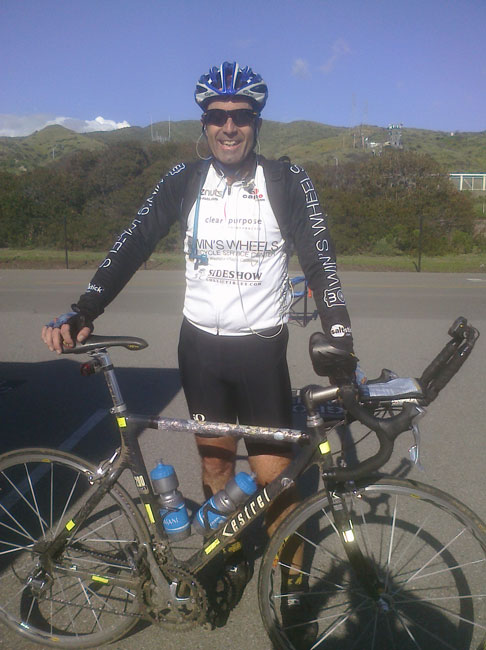 at the 150 mile mark, still able to smile
then the climbing began, and then it got dark
During this ride I ate hardly anything, instead I ate as much as possible beforehand, and drank Hammer constantly. It seemed to work. Near the end I got some string cheese and at the last stop they had soup and chili... that was pretty nice. The memorable part of this ride is always the last leg through Santiago Canyon in the dark, surrounded only by cactus while you are only a few miles from the urban sprawl of Orange County.
Next up is the Solvang Spring Century on 3/13, despite being a mere Century I always seem to bonk. Stay tuned!