| | |
| --- | --- |
| BMW Oracle wins the 33rd America's Cup! | |
And so it is over; BMW Oracle's amazing trimaran (aka "Trizilla") has won the 33rd America's Cup, today defeating defender Alinghi's nearly-equally-amazing catamaran with a horizon job lead. It was apparent to all that BMW Oracle was considerably faster on all points of sail in all conditions, making the result a foregone conclusion even if the regatta wasn't a simple best out of three. As it was, the race was over at the start, but then a wind shift gave the lead back to Alinghi. But not for long, as the speed and power of the trimaran's wing sail prevailed, particularly showing a huge advantage off the wind.
Here are some great photos: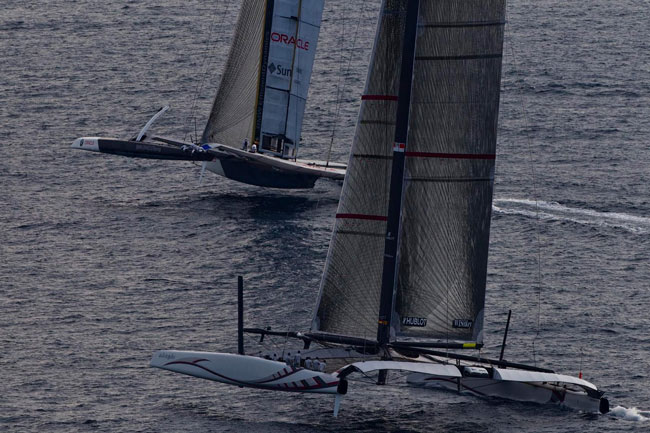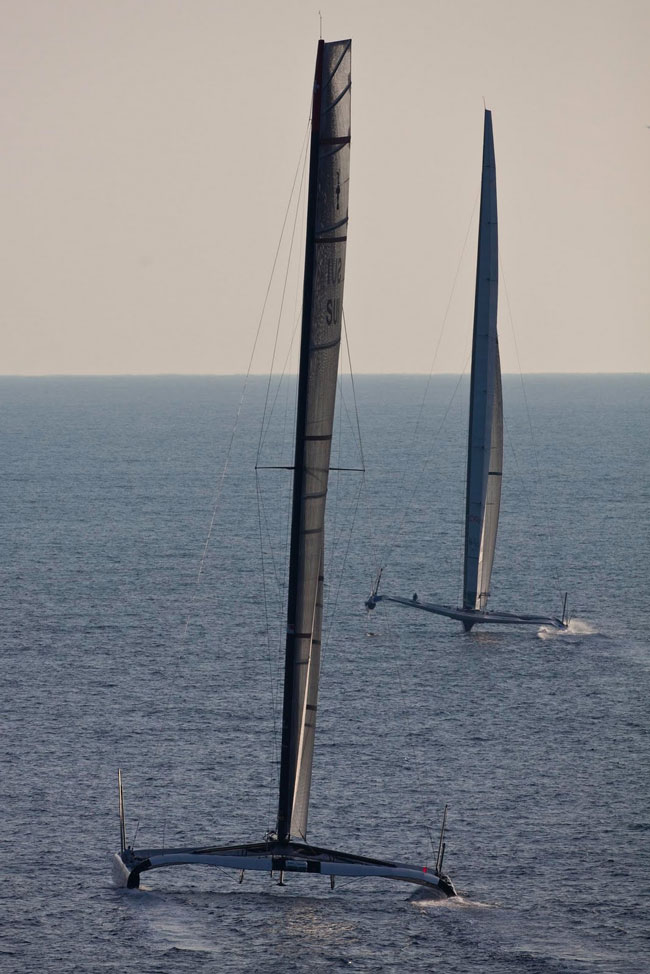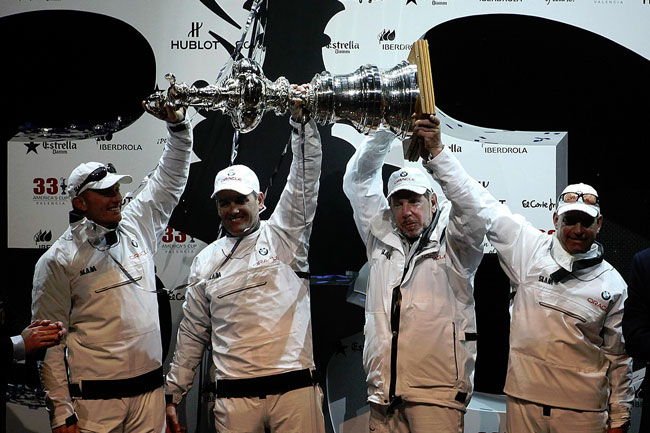 And here's a cool video showing the yacht at full speed: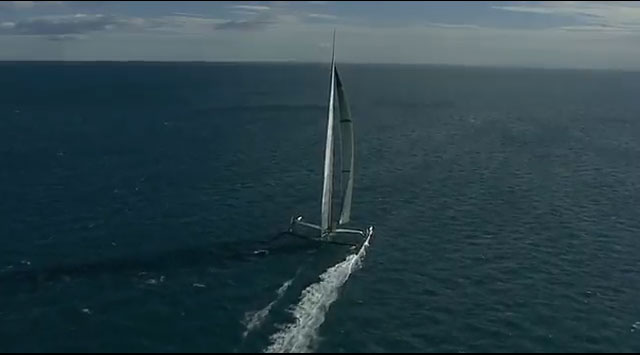 And so it is over, just like that... all those years of work and dollars of R&D spent, and three days of racing and it is all over. Still, the U.S. has regained the America's Cup - that's a great thing - and the next defense will be much better, with more competitors... it might even be in San Diego! Stay tuned...