I am considering riding the Tour of Flanders (aka Ronde van Vlaanderen), the course that is, before the actual event, this April 4th. I will be in Europe anyway, for meetings and customer visits, and the timing seems perfect. I can't wait to climb hills like the world famous Koppenberg: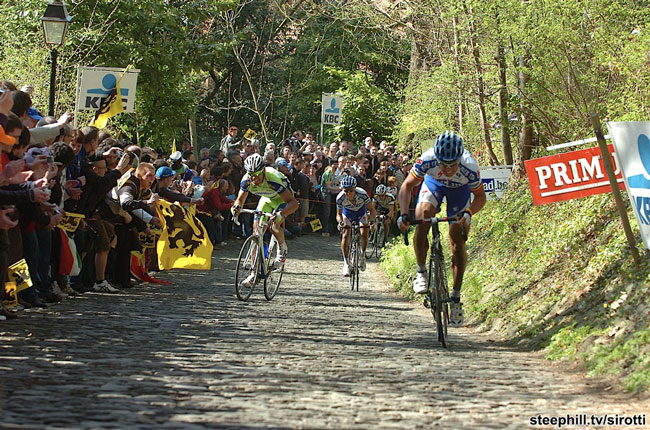 (please click to enbiggen)
Doesn't that look like fun? For even more pleasure, it almost always rains in April... nothing like steep cobbles in mud!