Great ride this evening, Rockstore, timed it perfectly in the darkening night... but *not* warm. Following another day of coding...
Apropos my bike riding: Exercise helps with mild cognitive impairment. "Moderate physical activity performed in midlife or later appears to be associated with a reduced risk of mild cognitive impairment, whereas a six-month high-intensity aerobic exercise program may improve cognitive function in individuals who already have the condition." Good to know.
I wonder if this is a trend: Don't Start the Revolution Without Me. "Throw the bums out. All of them. And this is how it begins." I sure is true that the two-party system is flawed, the worst, as they say, except for all others. I seem to fall cleanly between them, siding mostly with Republicans on national defense and the economy, and mostly with Democrats on social issues.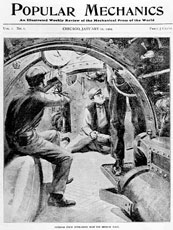 Wow, 108 years ago, Popular Mechanics was launched.
Om Malik thinks Motorola should buy Palm. And John Gruber agrees. "If you want to compete in today's mobile market, you need great software. The problem with Android for Motorola is that they don't own the software. If they bought Palm, they would." Makes sense, but I hope they don't; Palm seems to have a good vibe as a stand-alone company again.
So, is it just me, or is eBay broken? It used to be such a simple, easy-to-use site, but over the years it has become crufty with options and add-on fees and links and menus. It takes much longer and feels much more confusing to list something for sale than ever before. Unfortunately there's no real competition to force change, either - the network effect is too strong... yeah I know, it's not just me. Boo.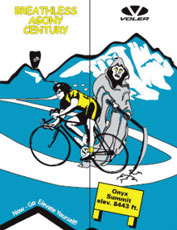 And so it begins ... again ... registered for the Breathless Agony today, in May. A wonderful 114 mile ride with 12,000' of climbing up to the Onyx pass, 8,400'. Can't wait :)