Yee haw! Today I test drove launched a Tesla Roadster.
As I mentioned I'd been invited to Tesla's Santa Monica store for a test drive, and this afternoon I rode down there and hung out for a couple of hours ogling cars. And then I drove one... whoa! So you've read the reviews, you know what everyone says, there is this incredible torque right off the line, and it goes smoothly 0-60 in 3.7s and 40-80 in no time at all. But you have no idea how that really feels until you've sat in one and done it yourself. It is amazing. There is a slight whoosh and bam! you are going 60mph, with your body flattened into the bucket seats. Amazing. I could do that all day :)
The cars are truly teeny, with just enough room for two people and a storage compartment for a golf bag. Perfect for traveling from A to B, just you and a friend, but forget anything you ever thought about carrying "stuff" along. The soft top is easily removed and replaced, and leaves considerable headroom; but you will feel like you are 8 inches off the road while driving (which you are :)
The car handles well, steering is tight, and the ride is smoother than you might think considering the size of the car; I believe because of the batteries it is heavier than you might think, too. The regenerative braking makes the car feel like it has a manual transmission; you let your foot off the gas, and it slows down immediately. You basically control how fast you're going with just the accelerator, and barely need brakes.
I have to say I am left wanting one badly, not to have an electric car, but to have a car which drives like this, which oh by the way happens to be electric. Anyway it was great fun, much more than a good excuse for an 80 mile ride...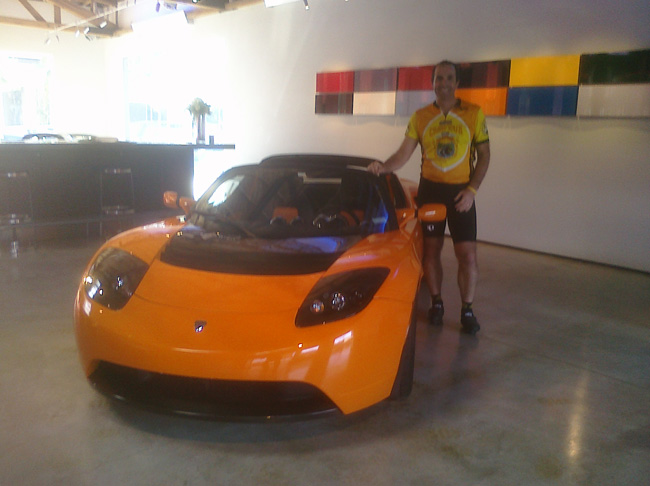 my mighty steed
not crazy about that orange, but the carbon fibre trim is rather excellent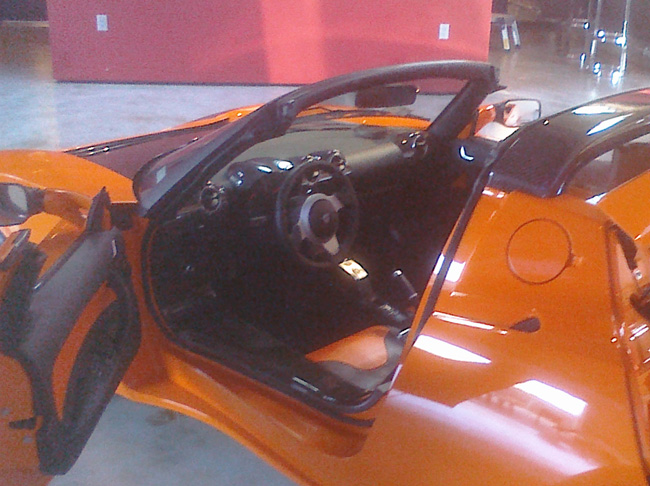 the cockpit is big enough for you and a friend, and nothing else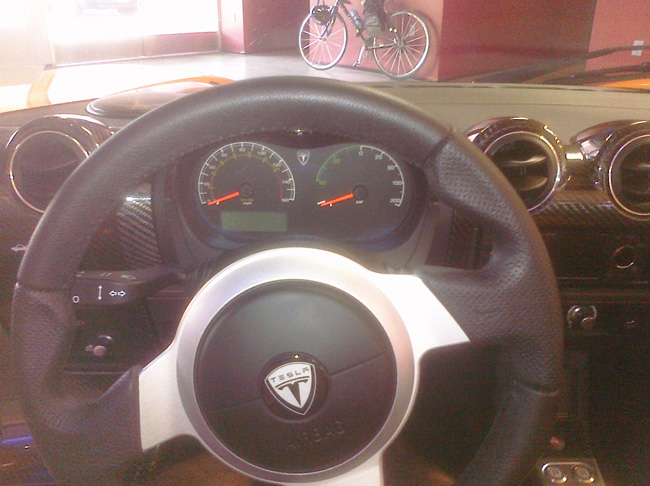 nice wheel, and the steering is tight...
gauge on the left is speedometer, on the right is volts delivered; the green range is regenerative braking
there is a spiffy touchscreen in the middle which controls all the car's settings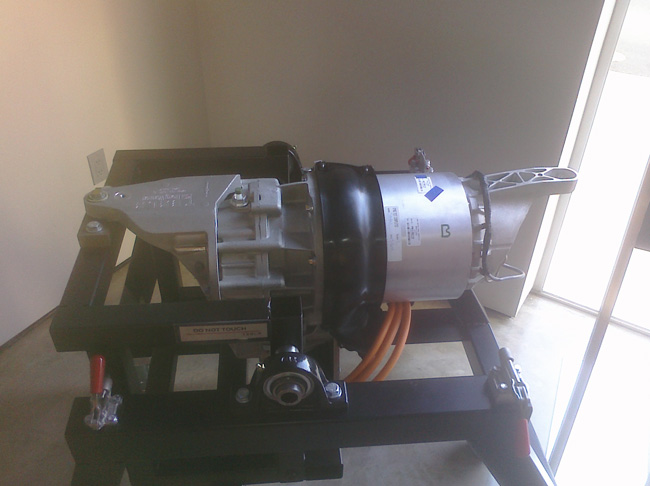 the powertrain
276 ft-lbs of torque, up to 12,000 rpm, and a single-speed transmission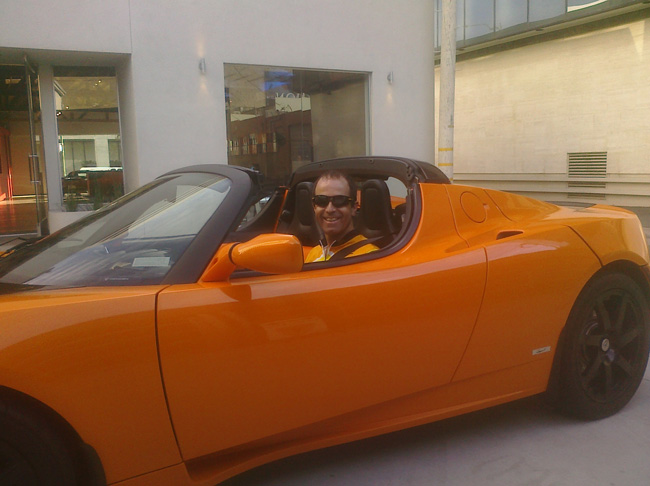 test launch! off we go...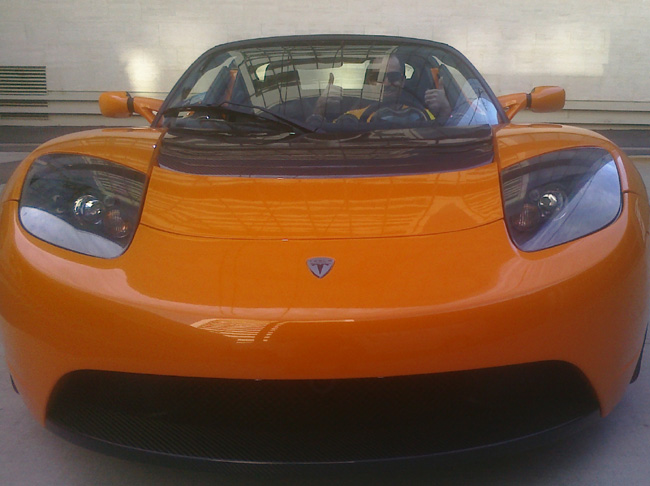 two thumbs up, whoa!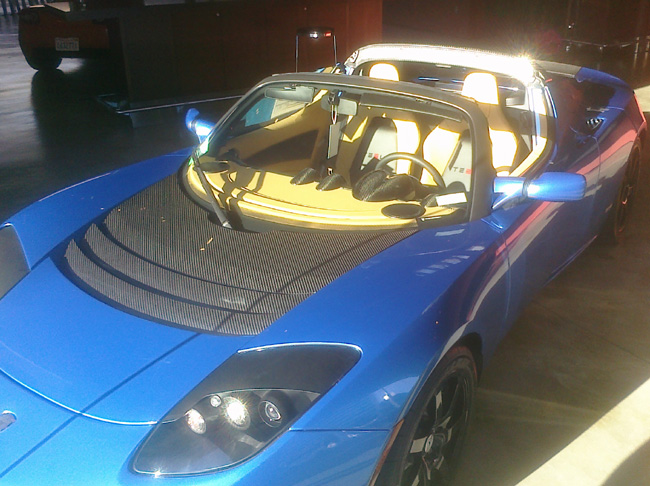 cool, comes in a nice blue, too... hmmm :)