And so today we skied, at Mountain High in Wrightwood. Not the greatest skiing but it was fun; pretty nice to get up, drive a couple of hours, ski all day, and be home in time for dinner. I love L.A.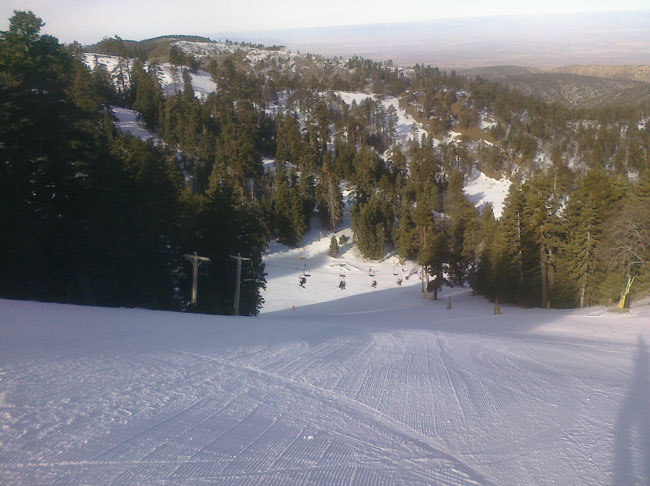 freshly groomed and ready for carving
35o, no wind, and the sun poking through
what could be better?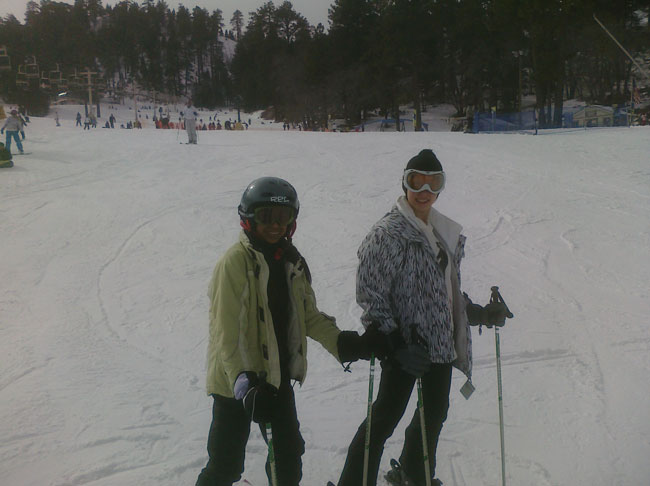 Riya and Meg, my delightful (and delighted) companions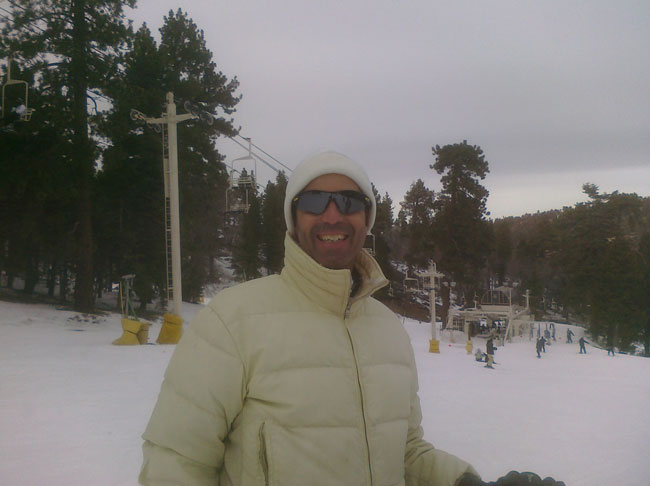 the perfect way to wrap up a great Christmas weekend!
I will observe that anymore skiers are outnumbered by snowboarders about 100:1. Mountain High totally caters to 'boarders; lots of jumps, pipes, rails, etc.; even the chairs and lift lines are designed for them. I may have to take up snowboarding; have done it twice, but didn't take it seriously. I must tell you it does look fun. A possibility in 2010...