Good morning y'all and Happy Thanksgiving!
Looking at the posts of Thanksgivings past, I see it is usually a day of contemplation for me. Might be too early for that, so stay tuned; perhaps football, food, and a little ride (all planned) will yield some philosophy.
For now it is enough to note that it is a beautiful day, and I hope you enjoy it wherever you are, quietly and peacefully with those you love...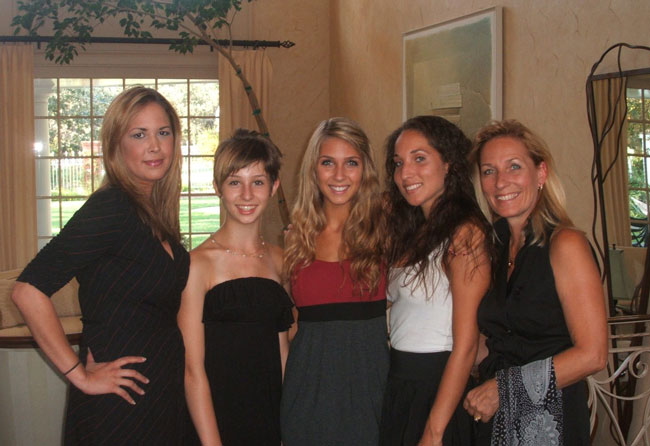 Speaking of which, one of my important tasks for the weekend is making our annual Christmas Cards... which will probably feature the picture above (Nicole, Megan, Alexis, Jordan, Shirley).
My girls are definitely the thing for which I am most thankful!