We live in Westlake Village, a little town of 8,000 people right on the border between L.A. and Ventura County. The communal center of the town is the Promenade Shopping Center, which each year features a giant Christmas Tree. The Friday before Thanksgiving they always have a tree lighting ceremony, complete with schoolkids in a skit, singing of Christmas songs, arrival of Santa, etc.; finally everyone counts down, the tree is lit, fireworks are shot off, and celebration ensues. It is kind of corny but lots of fun, and tonight we were there...
Yay, Christmas!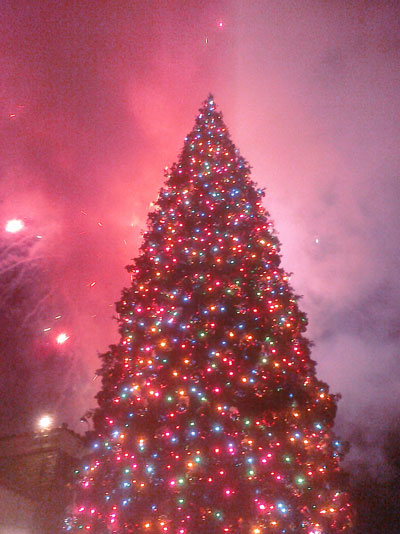 well really I guess I should say
Yay, Christmas season...