A little while ago Shirley saw Julie and Julia with some friends (the new movie about Julia Child), and they were inspired to form a dinner group, and the first dinner theme was chosen to be "Remembering Julia", and it was at our house last night. And man it was fantastic. Smoked salmon and caviar canapes (with a dry Pinot Grigio), a wonderful selection of pate (with a French Burgundy [aka Pinot Noir]), outrageously good beef Bourguignon (with a Saint Emilion, yay), a fantastic selection of cheeses (with a Saint Julian, double yay), and wrapping it up the queen of deserts, chocolate mousse. Wow.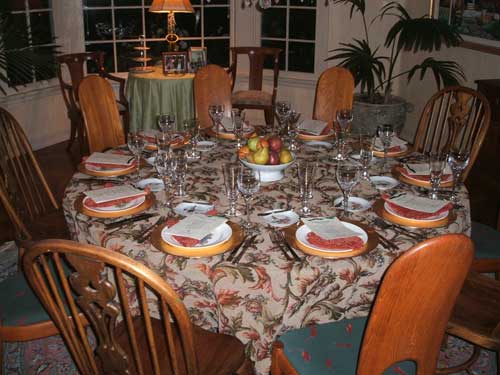 the table is ready...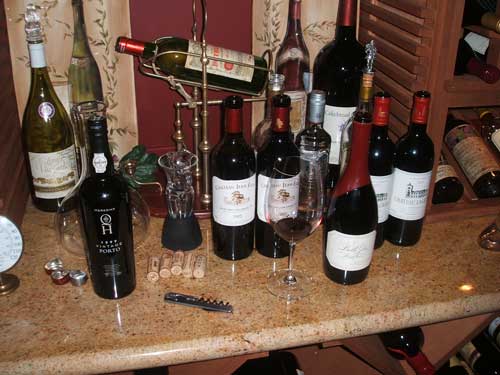 ...the wine too, breathing steadily...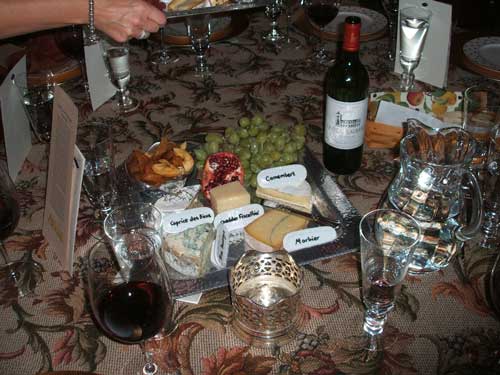 ...and the cheese was amazing!
(Not to mention a great group of friends and wonderful conversations...)
Act II is going to be Indian Food, that should be most excellent...