So I'm back! Got back from Washington DC yesterday, worked furiously (coding!), and then we took off for Montecito to celebrate Shirley's birthday with our good friends Kevin and Cynthia.

heading out to dinner: Shirley, Megan, Ole
We had dinner at the Stonehouse at San Ysidero Ranch, and I must tell you it was one of the best dinners we've ever had. I would put that place right up there with the French Laundry. The atmosphere was amazing, from the softly lit olive trees lining the long drive up the hill, to the Stonehouse itself - an old farmhouse, perfectly decorated, to the beautiful gardens and misty views of Montecito. And the service was impeccable. And the food! Shirley had a perfect Filet Mignon, I had perfect lamb, and we paired it with a pair of Mayacamus Cabernets which I must tell you were pretty close to perfect. We have always liked Mayacamus - it is well regarded, but underrated - and boy was it fantastic. Oh and thanks Cynthia for the wonderful cake. A pretty excellent evening all around.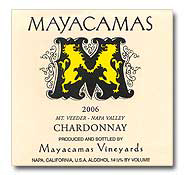 oh yeah this is the good stuff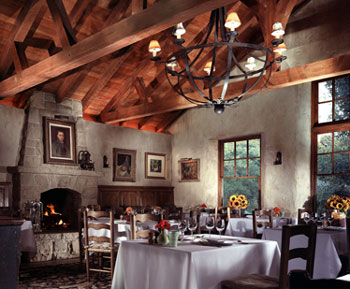 the Stonehouse
highly recommended
we will be back :)
We spent the night, drove back this morning, and are now in full preparation for Halloween. I do think I will squeeze in a little bike ride...