This outstandingly cool infographic map from National Geographic illustrates each of the space missions we've undertaken: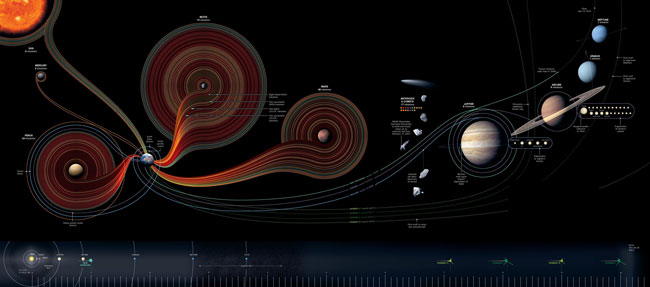 (click to enbiggen)
Our moon has been the most popular destination - no surprise - but did you know Venus has seen more spaceflights than Mars? Nah, me either. My favorite missions have been the ones to Jupiter and Staturn, and their amazing ecosystem of moons, led by Cassini / Huygens (which of course included Titan).
Interesting to contemplate: someday there will be a map like this for nearby stars we have visited; how long do you think it will take?