A productive day of work - dawn to dusk - and a nice hard ride, and a nice dinner with a friend - and yet I feel blah. I think I am thinking too much.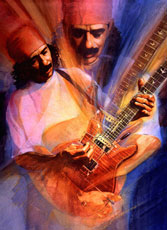 One thing I think I know; music makes me happy. I get in my car, I feel blah, I turn on some music, and poof! I feel less blah. I get on my bike, I feel blah, I crank my iPod, no more blah. Even now, blogging; feel blah? Listen to music... yes sir Mr. Santana, make that guitar cry...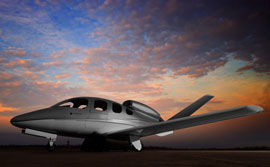 Philip Greenspun discusses the new Cirrus Jet. "This promises to be the least expensive of the very light jets, but for a lot of families possibly the most useful. The plane holds two people in front and realistically should be flyable by one parent. That leaves room for a second adult in the front, two sullen teenagers in the middle, and a parent with two younger kids in the back row of three seats (two of which are undersized)." Yeah, a jet which is designed like... a car.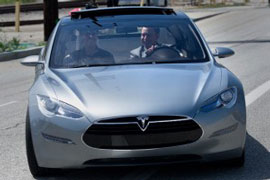 Elon Musk gives his version of Tesla's history. It's amazing that Tesla are so transparent - about everything. Perhaps that's one reason why the federal government are giving them $465M to help build their sedan. A decent use of the stimulus money, it could be argued; a lot better use than "saving" General Motors...
While I'm waiting for a working Pre (you will remember my particular one doesn't charge correctly), a number of people have been reviewing them in detail: Steven Frank and ArsTechnica among them. Both are good reviews if you want balanced detail. Oh, and there's an update out, WebOS 1.0.3, but I don't think it will rehabilitate my phone.
John Gruber links John Dvorak in 2007: Apple should pull the plug on the iPhone. That has to rank with the worst advice by any "analyst" ever, amid heavy competition. Wow.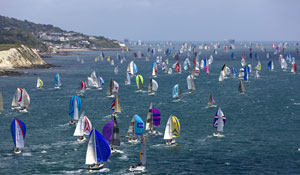 Picture of the day: this shot of the Round the Island Race, which had 1,750 competitors (the Island being the Isle of Wight). How excellent.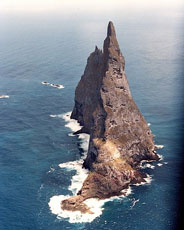 This is just too cool: world's rarest insect found on rocky spire. "The scientists found a colony of the huge Lord Howe Island stick insects living under a single bush, a hundred feet up the otherwise entirely infertile rock. Somehow a few of the wingless insects escaped and managed--by means still unknown--to traverse 23 kilometers of open ocean, land on Ball's Pyramid, and survive there." The spire itself is amazing - a rock which rises straight out of the ocean for 1,800'. Looks like something from Myst!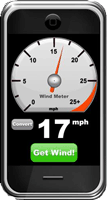 Proving that there is an iPhone app for everything, here we have the iPhone wind meter. How does it work? Using the microphone! You point it into the wind and let it listen. I doubt it is very accurate - in fact I suspect it is a total dancing bear - but it is ingenious...
Global Cooling news: polar bears are not dying out, and Arizona has longest stretch of days under 100 since 1913.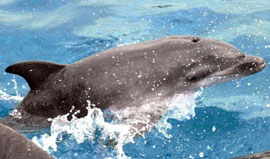 ZooBorn of the day: a little dolphin! Which brings to mind this question: would you rather be a dolphin? "Humans think they are smarter than dolphins because we build cars and buildings and start wars etc...and all that dolphins do is swim in the water, eat fish and play around. Dolphins believe that they are smarter for exactly the same reasons." - Douglas Adams. I love it...