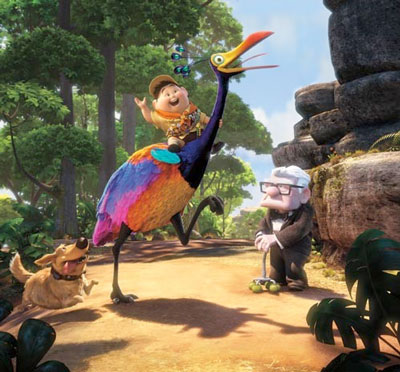 Last night Shirley and I saw Up, and I must tell you, it is fantastic! Not just a great animated movie, not just a great 3D movie, but a great movie, period. The opening sequence which sets the stage is amazing cinema, I think I was tearing up within the first five minutes. But the movie just went Up from there, with great characters, wonderful action, and as usual with a Pixar film a great blend of a simple story with sophisticated undertones.
You should see it, you'll love it.
PS we're not the only ones who liked it; I've never seen a movie get 98 at Rotten Tomatoes before.