I hope you had a great Memorial Day? I did... hung out with friends (thanks Yogi and Deepa, that was a GREAT party), drank wine, ate BBQ, swam, and mostly sat around talking... couldn't get much better. Oh, and I helped Megan set up her new drum kit (yay for electric drums! and thanks, Jeroen!).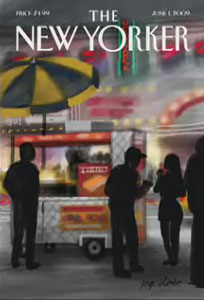 As a fan of New Yorker covers you knew I would note this one, painted on an iPhone. Whoa, how cool is that?
You can watch a reply of how it was made here...

iPhones are all the rage, as is the Apple App Store, but here's a dose of reality for would-be App Store millionaires: "Most of the 36,000 applications on the App Store aren't selling at all - for many apps, most days go by without a single sale." The long tip of the long tail...
Pre-celebration? "Investors should not think the upcoming version of iPhone 3 is going to be as successful as iPhone 2.0 because it will have solid competition from Palm Pre, developed by ex-Apple designer Jon Rubinstein. Palm Pre has a superior operating system than iPhone. It runs on a better network - Sprint CDMA - versus iPhone which runs on GSM." I don't know about the UI and OS comparisons - time will tell - but I must say every time I see a friend's iPhone in action, the network seems pokey compared to my Palm Centro on Sprint. There is a there there in the CDMA vs GSM debate.
(Of course, precelebration is the root of all failure :)
The power of crowds: mapping North Korea. "Here is one of the most closed countries in the world and yet, through this effort on the Internet by a bunch of strangers, the country's visible secrets are being published." Awesome.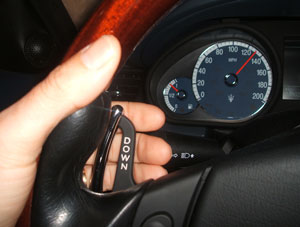 TTAC with news I can use: How to drive fast - responsibly.
Unbelievable stat of the day, via Kottke: "American teenagers sent and received an average of 2,272 text messages per month in the fourth quarter of 2008, according to the Nielsen Company - almost 80 messages a day, more than double the average of a year earlier." My daughter Alex (15) is setting the pace :)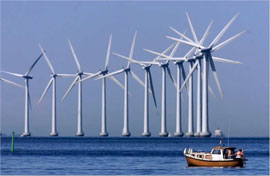 Futurepundit: On the dependability of wind energy during peak demand. Aka, nuclear power is the future...
Interesting, from David Sacks, an ex-colleague at PayPal for whom I have the utmost respect: The awesome potential of Retweet. "While there are many new features that Twitter could launch, the most powerful are likely to be based on behaviors that users have invented themselves." Maybe all those Twitter users will figure out a way to make it useful; to me it is still a solution looking for a problem :)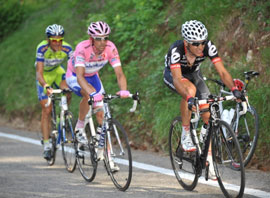 Congratulations to Carlos Sastre, who came out of nowhere to win the hardest stage in the Giro d'Italia, thereby moving into third overall. Menchov did well also, defending his overall lead and extending it slightly over Danilo Di Luca. Levi Leipheimer had a bad day unfortunately and slipped to fifth, over three minutes down on GC and effectively out of it. Carlos has that ability to star on the really nasty climbs; this performance recalls last year's charge on l'Alpe d'Huez which led to his overall victory in the Tour de France. Still, at this point you have to like Menchov... go Rabobank!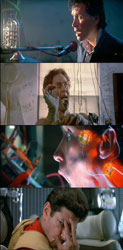 Movies in frames sums up each movie with four frames. What a cool idea. Seems like you couldn't do it, and yet... check it out! (the example at right is of course Buckaroo Banzai...)
Finally, who knew? When you reach 25, it's time to grow up and be an adult. I totally missed that, now that I'm 50, is it too late?