Yes, I know, a ... gap! Argh! Well that's what happens when you're traveling traveling traveling ... you're not blogging. Sorry. Anyway I am baaack and will try to catch up. Tonight I have a hot date (w Shirley :) and tomorrow I'm riding the Heartbreak double (203 miles + 15,500') so don't expect much from me this weekend either; I will be toast.
I have hit "economic meltdown depression" again. I should be cheered by OpenTable's IPO, which I did cheer for and which I am so glad went well for them, but it is an isolated positive island in a negative sea. The economy is not getting better, and having the government spent money we don't have to prop up failing companies is not going to help. Blech.

According to the WSJ, SolarWinds' and OpenTable's IPOs will change the mood in boardrooms. We'll see. Right now think they're more the exception than the start of a new rule.
I'll tell you one good thing: spam is down. I can't believe how much less spam I'm getting these days compared to, say, a year ago. Google saves one month's worth of spam before deleting it; last year I was averaging 30,000 spams a month (yes that is 1,000 per day!) and now it is more like 4,000. Maybe spam doesn't pay?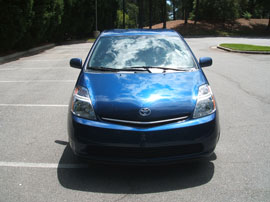 While in Raleigh I rented a little Prius, and may I just say, wow, what a cool little car. Never mind the fact that it is a hybrid, okay, that's cool, but in all other ways it is pretty nice, too. The success of the Prius has to do with the fact that it is a nice car in addition to the fact that it is a hybrid...


I've been testing Google Chrome 2.0, and man is it fast. Wow. Qualitatively faster than Firefox. I wish it supported extensions so someone could create an Adblock, that's all that's preventing me from switching entirely. But that's a pretty big IF, too.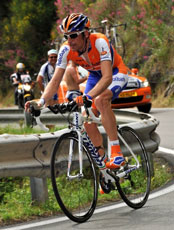 Didn't have a chance to blog about it yesterday, but congrats to Denis Menchov for winning the crucial Cinque Terre time trial in the Giro d'Italia and taking the Maglia Rosa (pink jersey, symbolic of the race leader). Levi Leipheimer finished second, 20" back. Looks like Menchov, Levi, or Danilo DeLuca (now in second) are going to win.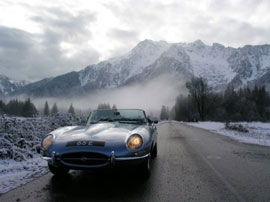 The 1965 Jaguar E-type is reviewed. Once again :) That's an article I would like to write! When new, the E-type sold for $5,595. Such a deal.

This has been an interesting story to follow: Scientist: Fossil Frenzy. "On Tuesday, the world met "Ida" -- a 47-million-year-old primate fossil touted as a "REVOLUTIONARY SCIENTIFIC FIND THAT WILL CHANGE EVERYTHING," according to a press release. The media went berserk. All this has led many to cry foul about how the finding -- published Tuesday (May 19) in PLoS ONE -- is being sold." Scientists adopting business PR - hmmm...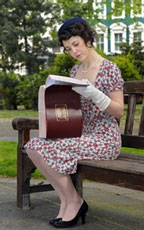 This Agatha Christie compilation of all the Miss Marple novels has 4,032 pages and is over one foot thick. Huh. I wonder how big the Kindle edition will be? :)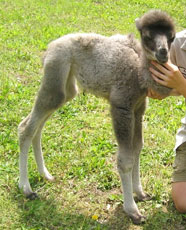 ZooBorn of the day: a Bactrian camel baby... proving that all babies are cute.

Have a great weekend, and see you "soon"...