Yesterday I rode the Wildflower Century, in Creston (East of Paso Robles), and I am delighted to report that I finished in 4:58. This is the first time I've broken 5 hours for a century and I am quite pleased with myself :)
It was an "easy" century, 103 miles with about 6,500' of climbing overall and no big climbs or scary descents, but I am amazed that I was able to break 5 hours because there were no pacelines. This is a relaxed ride, thousands of riders participate but most just show up for the beautiful day (it was nice) and the amazing scenery (it was amazing). There were a lot of families, a lot of older riders, a lot of women, and a fair number of spectators. Not to mention, there are 75-mile and 50-mile options, and many took them. There wasn't a peloton of hard-core riders grouped at the start like usual, and I just never found fast riders to pace with. I always figured if I broke 5 hours it would be as part of a strong group (kind of like my 10:38 in the Solvang Double), but on this ride I set my own pace the whole way with no drafting.
Some pictures, of course, for your viewing pleasure: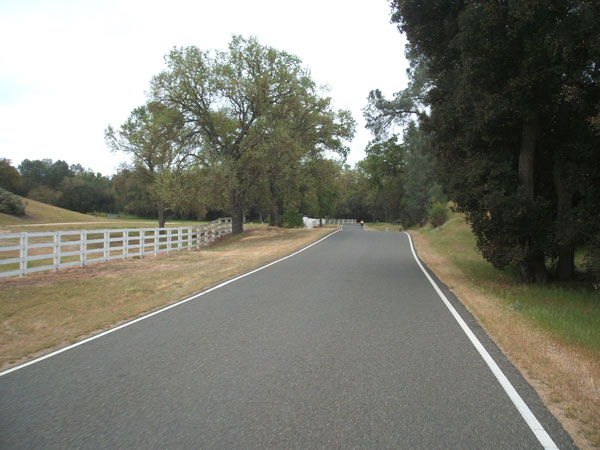 early morning beauty among the rolling ranchland
this is an area you never think about, with vast estates in the middle of nowhere...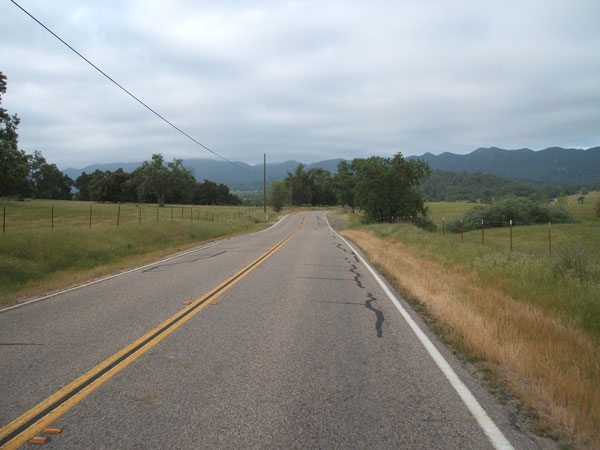 not a car to be seen - the road surface was a bit rough, though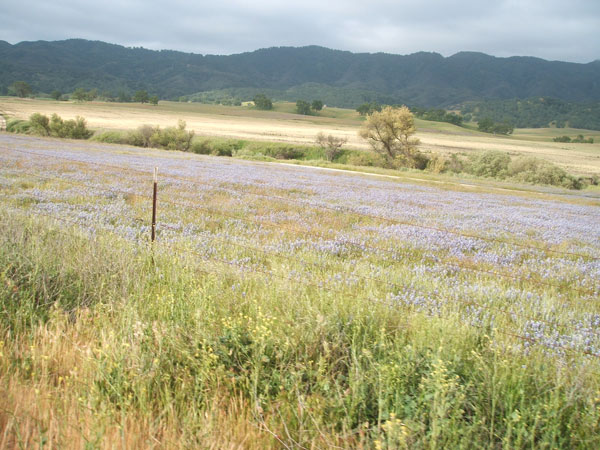 meadows of wildflowers, the signature of this ride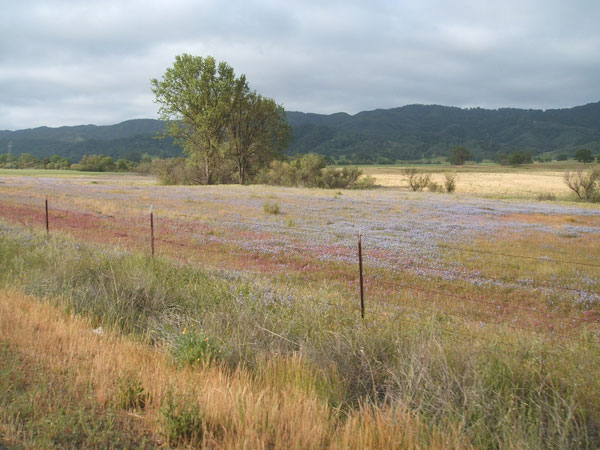 just beautiful... mile after mile of peaceful meadows filled with flowers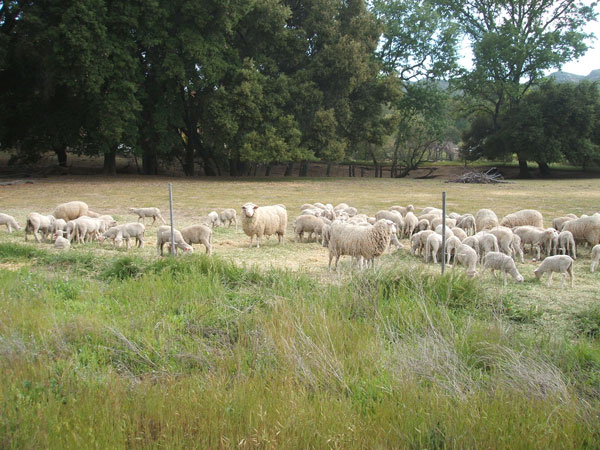 spring lambs! how cute! they took no notice of cyclists flying by...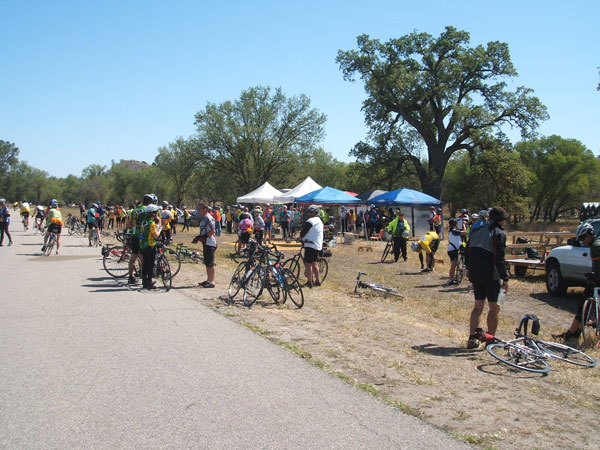 checkpoint 2 - 56 miles - the century riders merged with the 75- and 50-mile groups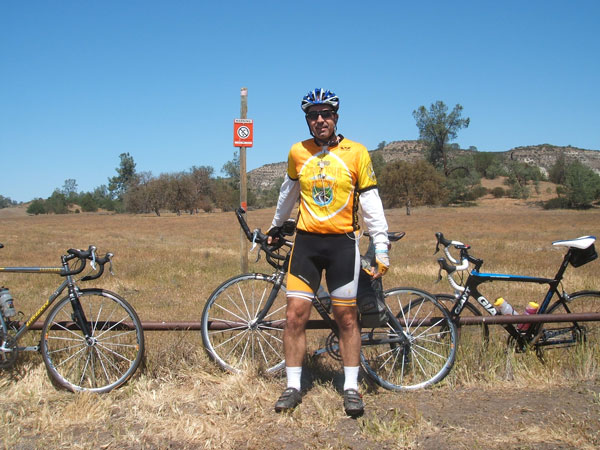 halfway... 56 miles in 3:12, no idea yet I had a chance to break 5 hours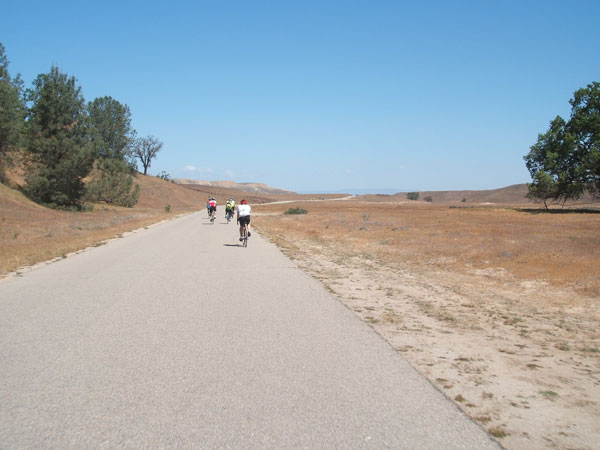 mile after mile of flat empty road - perfect for powering along...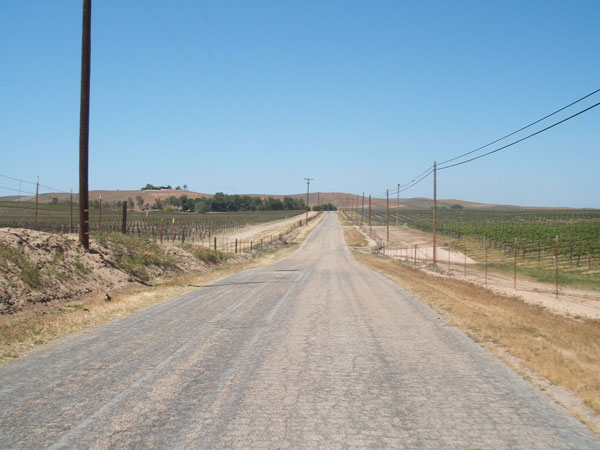 gliding through vineyards - Paso Robles wine country - Chardonnay, I think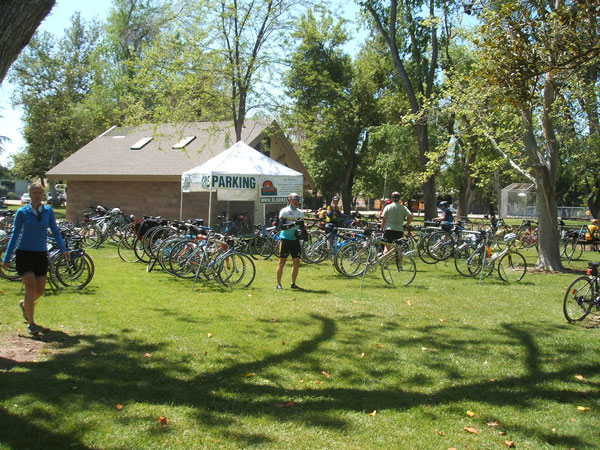 checkpoint 3 aka lunch - 72 miles - the bike parking area
a lot of expensive hardware on display
my 10-year old Kestrel is now regarded as a 'classic' by some :)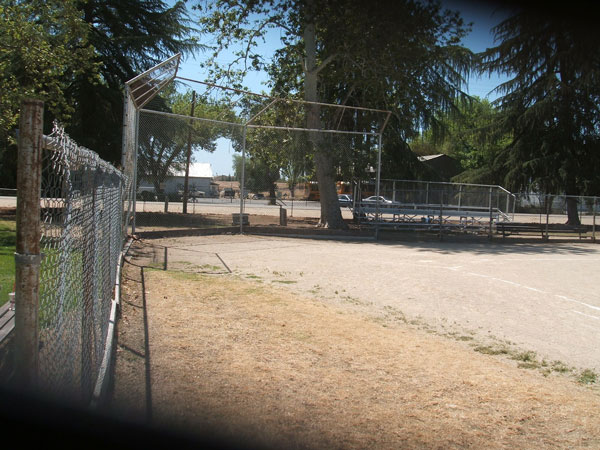 walked over to check out this little league field
just as I got here, my iPod selected John Fogerty's Centerfield
I don't expect you to believe me but that's what happened
looked in the outfield and was almost surprised not to see Shoeless Joe :)
"Put me in coach, I'm ready to play..."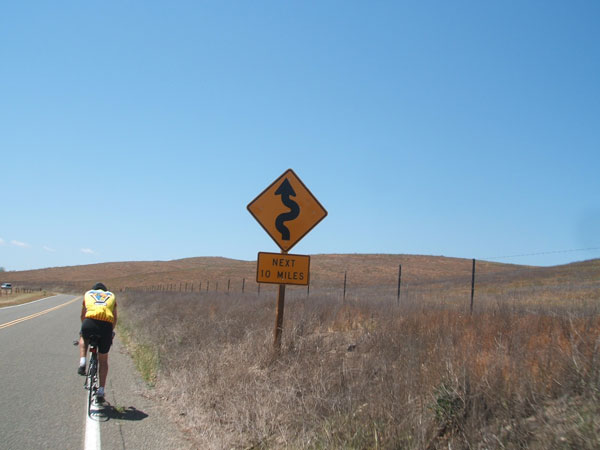 final "climb" of the day - I powered up it at 18+ mph, feeling strong
I passed one slow-moving group and a guy yelled "car back" as I blew by them
that was pretty funny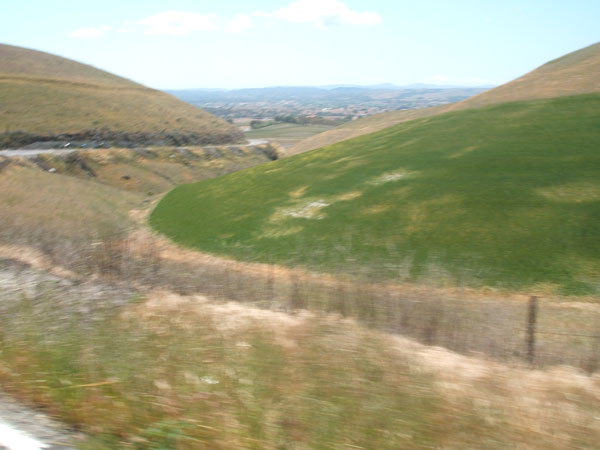 final descent into Creston; about 15 miles to go, and now I have the 5 hour mark in my sights
I was not careful on this descent, sorry about the blurry picture but I was doing 40mph...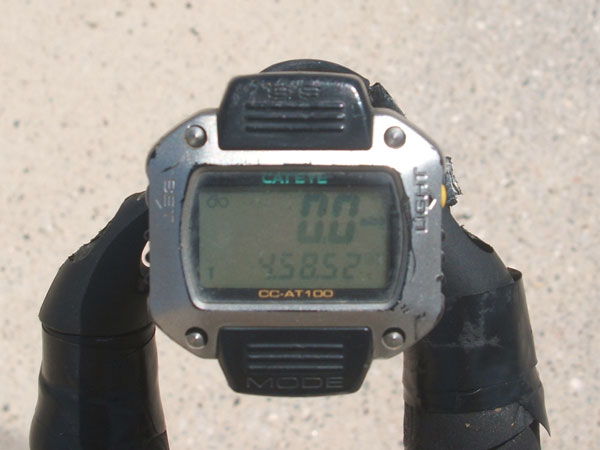 4:58:52 - 103 miles, 6500'. Yay.
Well that was pretty cool - a great ride on a beautiful day, amazing scenery, and I broke 5 hours.
But no peace for the wicked (me), because next weekend brings the Breathless Agony, an appropriately named ultra century with 114 miles, 12,000' of climbing, and the summit is at 8,443' high above Big Bear Lake. This will be no walk in the park, and I will be riding to finish, not to set a personal best :)