Tonight I had the distinct pleasure of hitting pause on my self-imposed coding deathmarch (!) and attending the Oaks Christian School's second annual Band Spectacular. And spectacular, it was.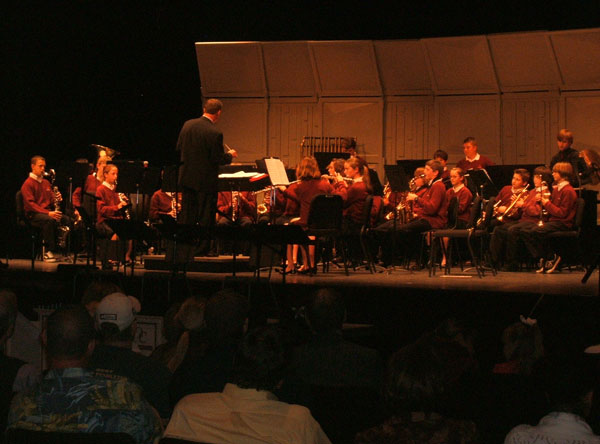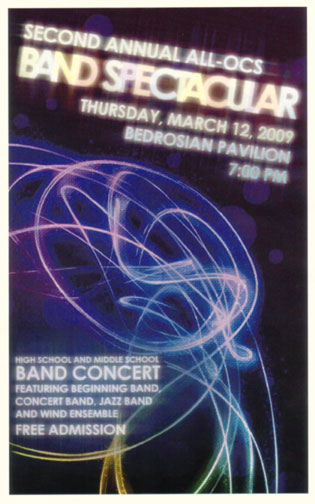 The highlight was a performance by the Oaks Concert Band, featuring my daughter Megan on flute (that's her, dead center in the picture above, with her back to the camera).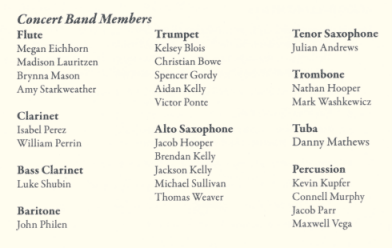 I have to tell you, these kids sounded great. Just as I experienced with the Oaks "Define" Dance Concert, the quality of the performance was impressive. I'm not necessarily the biggest concert band fan, but I really enjoyed myself.
My hat's off to Ryan Kelly, the Director of Bands, and to all the kids, and to the school itself, for setting and achieving such a high goal. Wow.