Welcome to square [root] day! The next won't be 'till 4/4/16, so I hope you enjoyed it.
McKinsey: A better way to fix the banks. Essentially, fix the way assets are valued to remove the uncertainty, enabling a consistent recording of collateral, enabling lending to resume. Sounds very sound.
Reid Hoffman (friend, ex-colleague, CEO of LinkedIn): Let Start Ups Bail us out. "The government should improve the situation by offering incentives for entrepreneurship and innovation. How to get started? First, encourage small business with loans. Second, welcome foreign innovators. Lawmakers could improve the situation all around by removing the cap on H-1B visas while imposing a 10 percent payroll tax above and beyond the benchmark salary for any position being filled by holders of such visas. Finally, match funds for venture capital and angel investments." Sounds great!
Jason Kottke considers odd software bugs, including mandelbugs (too complex to find), heisenbugs (existence affected by efforts to isolate), and bohrbugs (consistent under unknown conditions). My own favorite are schroedinbugs, which only manifest themselves after someone notices they should exist :)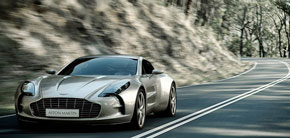 Dreaming: The Aston Martin one-77. A mechanical masterpiece.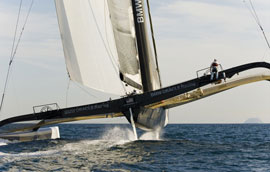 Way more pictures of my favorite boat and heart's desire: Trizilla. Someday that will be me, at the helm... no idea how or when, but it will happen...
Today Apple updated almost everything. Read all about it. At least some companies are continuing to execute, earn revenue, and progress...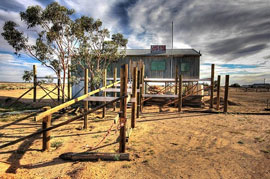 The world's strangest yacht club. On a lake which is dry most of the time, in the middle of Australia... I love it.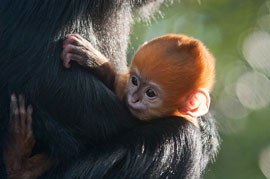 ZooBorn of the day: a little Langur.